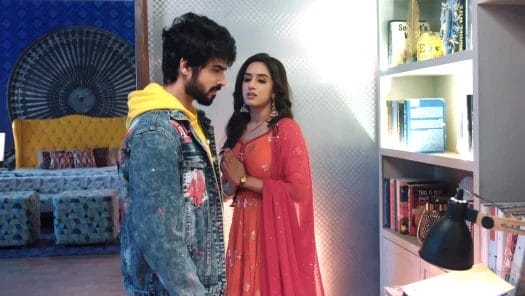 Yeh Hai Chahtein is high on drama. Show recently took three months leap. Preesha and Rudra again gets separated as latter breathe his last. Preesha gets shattered post losing Rudra. She also lost Pihu, Ruhi and Saransh. The kids hate Preesha. Elsewhere, Armaan acts childish. He is on a mission to get Vidyut out from jail to execute his plan.
Now amid so much drama in the show, the loyal fans of RuSha are upset with this recent development. The couple recently united post Preesha regained her memory. Separation of RuSha again is irking fans. More than that Rudra and Pihu's love affair came as a shocker for the show and RuSha fans. Taking their social media, fans venting out at makers for ruining the show for drama.
Additionally, Yeh Hai Chahatein is one of the top rated Star Plus show with 2.4 TRP
The current track of the show will fetch TRP or people will lose their interest? Well, time will only tell.
See here what more fans are saying about Yeh Hai Chahatein:
Jaise #KundaliBhagya ko separate track de dekar show ko Top 1 se Top 10 par la kar chodha, waisae #YehHaiChahatein ko separate track de dekar story ko barbad karke Top 2, 3 se Top 10 par la kar chodhega
The writers should be embarrassed for this sort of writing for the sake of a TRP boost #YehHaiChahatein When the audience starts hating the show they once loved- alarms bells should ring. Please end Armaan's existence on the show & don't compromise just to keep him on.
WTF is now happening on this show.Rudra coming back as pihu's true love????like,does it make any sense?? I'm done with this crap #YehHaiChahatein
Now not interested in Rudra preesha reunion bcos now there is no chemistry is there between them #yehhaichahatein
Share your views on Yeh Hai Chahtein current track.
Meanwhile on story front, Preesha misses Rudra. Pihu will invite Preesha and will make her meet her fiancé. Preesha will be shocked to see Rudra as Pihu's love interest. What more twist holds for the viewers of Yeh Hai Chahtein? To know more keep watching the show mon-sun on Star Plus.
Keep visiting this space for TV serial news and updates