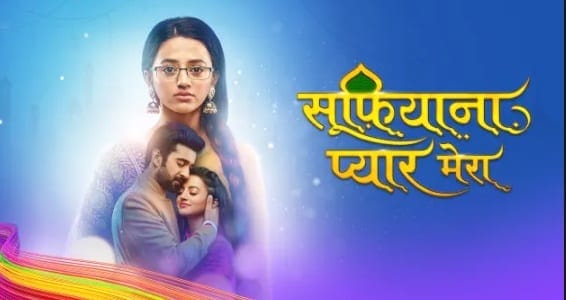 Star Bharat one of the most popular show "Sufiyana Pyaar Mera" is receiving appreciation across for its high quality production and an extraordinary cast. The show started with the suppressed family rivalry and a plot for taking over the respective throne. As we have already seen Zaroon's father asked him to get married to Kainaat for which he is not ready.
Earlier we have seen that Zaroon came to India and meet Saltanat who was a look-a-like and cousin of Kayanat at the airport. It was love at first sight for Zaroon as from his point of view Saltanat was totally opposite from her appearance. He fallen for her and decided to marry this girl his father chosen for her as Saltanat was an independent, upfront and someone who lives life on his own term. He decided that even if he came to decline the relation but now he will make sure that only Saltanat became the woman of his life
Zaroon came to India and decided to decline for the alliance directly but he came and meet Saltant who is cousin sister of Kainaat. He got amazed with the way Saltanat talks, looks and behaves. It was completely love at first sight for him and he decided to make her his life partner instantly. But much to his and audience surprise in tonight episode we will see that Zaroon came face to face with Kainaat also and got confused with the thought of why the girl he meet at the airport is appearing in different looks in front of him again and again. He is completely not getting why the girl is playing games by changing her looks and he decided to confront her for the same too.
In upcoming episode we will see that Saltanat is shocked to find that Zaroon is the same man she had befriended in Ajmer and tries to hide this fact from her family.
To know more keep watching Sufiyana Pyaar Mera on Star Bharat at 10 pm.