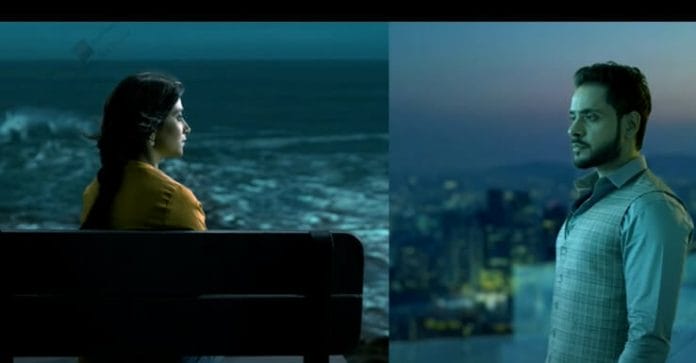 Sony TV is famous for bringing content drama. The shows are out of the box and entertaining. Be it Appnapan, Bade Acche Lagatein Hai 2 or mythological and historial shows; Sony TV new drags the drama and gives the engaging content.
The upcoming show of Sony TV is making headlines. The show is featuring Aditi Dev and Adnan Khan. Show story is inspired by famous Turkish drama One Thousand and One Nights, better known as Arabian Nights. Hindi remake of this drama is interesting fans already.
Show story will revolve around a helpless mother who is struggling to make money to save her child, who is suffering from a serious disease. Left with no choice she will make her mind to spend one night with her boss for the sake of money. Viaan and Katha's path will cross on this unusual condition. How Katha will deal with the difficulties of her life, will be interesting to watch. Katha Ankahee might replace sony TV show 'Yashomati Maiyya Ke Nandlal'.
Katha Ankahee first look has excited fans. Social media users and Sony TV fans quoted
"Wowww sooo much soo much exited for thisss drama I hope This will be a blockbuster"
Wow…it is looking interesting
can't wait
Something fresh dynamic modern world's story from sas bahu bindi vamp unrealistic contents.. Of itv congrats sony.. Keep entertaining us with fresh contents forget ghe trp race.. Hope for qualityful contents
The Jodi of Aditi and Adnan has become the talk of the town already. Both the actors are returning back to the small screen after a long gap.
Aditi was last loved by the audience for flawlessly playing the character of Mauli in colors drama 'Silsila Badaltein Rishton Ka'. The show was one of the most controversial daily and was shifted to OTT later. Aditi is also famously known for playing 'Ganga' in &TV show. She is a natural actress. Fans are all set to welcome Aditi as Katha.
"Finally Aditii….I was eagerly waiting for….hope wahi strong independent lady ka character hai like the previous ones….Ganga And Mauli are very close to heart….I still cherish both the characters"
Actor Adnan is famous for playing the role of Kabir in Zee show 'Ishq Shubanallah'. He is returning back to the Television. Fans are excited to see him in Hindi remake of Turkish drama.
Check teaser here:
Share with us if you all are excited for Katha Ankahee.