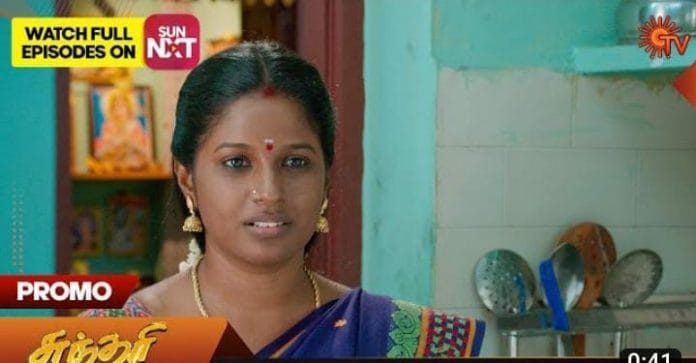 Sundari Upcoming Story, Spoilers, Latest Gossip, Future Story, Latest News and Upcoming Twist, on TellyExpress.com
Sun Tv popular show Sundari keep entertaining it's audience with the gripping story line. Now series focuses on Sundari lost her eye sight. Sundari refuses to accept Karthick's help
In the recent episode we see; Murugan returned to home. Valli asked him to take her to the hospital. He denied it. But she was adamant in her decision. Valli consoled Sundari. She learnt that only 50% chance to get back her eye sight. She didn't give permission to perform that surgery.
Everyone tried to convince her but she was adamant in her decision. She took Sundari back to home forcefully. Mallika showed Sundari's report to Kartick. She asked him to give it to Murugan. Anu got furious hearing it. She questioned her why should he give it?
Later, Sundari got suspicious when she find Murugan talking something in secret with Kartick. Murugan discussed with Kartick and Krishna about Sundari's infertile problem. Sundari refused to accept Murugan's property. Karthick supported her
In the upcoming episode viewers will see; Karthick will try to convince Sundari. She will give a fitting reply to him. Sundari will tell him that she doesn't need his help to lead her life. Meanwhile, Sundari will request Valli to give permission to her. She wants to do this surgery.
Valli will be shocked to hear it.
What will happen next?
Will Sundari reveal the truth to Murugan? When will Anu find out Karthick's secret?
Upcoming episode will answer to our all questions stay tune with our space for more updates