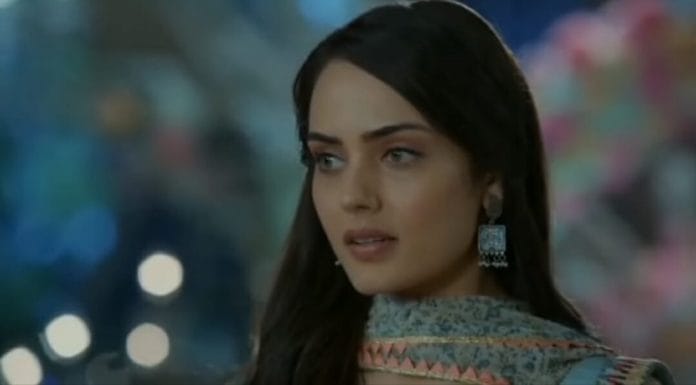 StarPlus TV new show Teri Meri Doriyaann serial is witnessing some major turning points where Angad rewards Seerat.

As reported earlier, Angad announces Seerat as winner of the competition and rewards her with a diamond pendant. At home Sahiba feels worried as her mother and sisters doesn't return home. Angad shares his likes with Seerat.
Manveer intervenes and takes him with her. Jasleen notices Santosh and her daughters are leaving in an auto. She decides to hide their reality from Angad and family.

In the upcoming episode, viewers are going to witness Angad while sleeping on the bed finds the earrings. Angad thinks there is something special about Seerat. Aunt asks Sahiba where are her earrings. Sahiba says the last time she saw her earrings are when she gave them to Seerat and nobody knows where it fell, I called Kulcha up and he will be getting his auto and we will look for the earring on the way till Brar mansion.
Sahiba decides to search for the earrings. Santosh says Seerat will find the earrings and bring them back as she lost them. Seerat leaves to the Brar mansion. Sahiba sees that Seerat left her phone here so she decides to go to the Brar mansion as she doesn't trust the Brar's family. Later Angad sees Sahiba at their place. He asks what was Sahiba doing here?
The servant says she was trying to make an excuse to barge in. Sahiba says she wasn't making any excuse, I'm here. Angad asks if she came to steal. Sahiba asks what. Angad asks 'are you here to avenge from my family last night's insult?
He says get this straight, if you even think of hurting my family then I will get you jailed for life. Sahiba points her finger at him. He holds her hand. Seerat looks worried. Sahiba asks Seerat ' why won't you say anything sister'? Angad sees Seerat. Seerat looks helpless.

Will Seerat get successful in her attempts? Will Sahiba get Seerat's support?
All these questions will be answered in the upcoming episodes.
To know what will happen next in your favorite show, keep checking this space for new and exclusive updates.