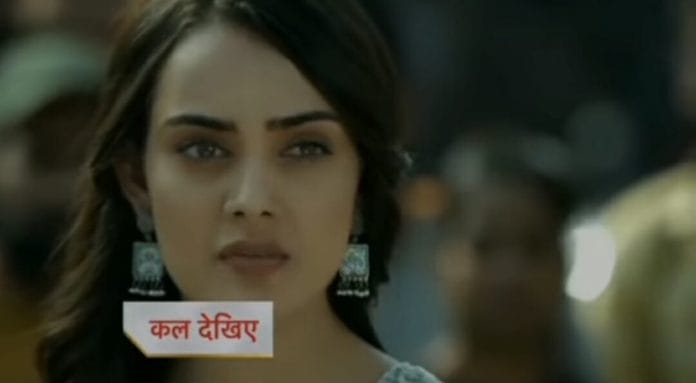 Teri Meri Doriyaann Spoilers, Upcoming Story, Latest Gossip , Future Story, Latest News and Upcoming Twist on tellyexpress.com
StarPlus TV new show Teri Meri Doriyaann serial is witnessing some major turning points where Angad fails to impress his grandfather.

As reported earlier Angad wins the turban competition. He notices Akaal is not happy them he removes his backside string to make him win. Veer notices it. Bebe is about to present a gift to Angad. Jasleen stops her and points Angad's turban is not set completely.
Bebe says in that case Akaal won this time too. Angad congratulates his grandfather. Santosh doesn't get a positive reply from Ballu. She requests Sahiba to arrange passes for them for Brar's anniversary. Sahiba says she will try.

Angad decorates the mansion with a 25cr diamond to impress his grandfather but Akaal doesn't get impressed and shows Angad last year's celebration photo and says he likes decoration traditionally.
Angad promises Akaal to change everything in 3 hours. Veer asks where they can get an artist. Decorators tell Angad the location where he can artist. Angad reaches the place. Sahiba also steps down from auto.
Angad opens his car door and breaks Sahiba's pot. Sahiba gets angry with him. Voice over says as our story will begin with this meeting of Sahiba and Angad.

In the upcoming episode, viewers are going to witness Angad will give money to Sahiba for her loss. Sahiba says money won't work everywhere. Angad says money works everywhere. Sahiba says to pray to God that you won't ever have any work with me.
Veer and Angad reach the shop which belongs to Sahiba. They ask her to decorate their house. Sahiba refuses to do it. Angad gives her his card and tells her she can charge how much she wants.
Sahiba asks them for 2 entry pass to do their work. Angad refuses. Sahiba says she won't accept to work for them until he agrees to her demand.
Will Angad fulfill Sahiba's demand? Will Sahiba be able to impress Akaal?
All these questions will be answered in the upcoming episodes.
To know what will happen next in your favorite show, keep checking this space for new and exclusive updates.