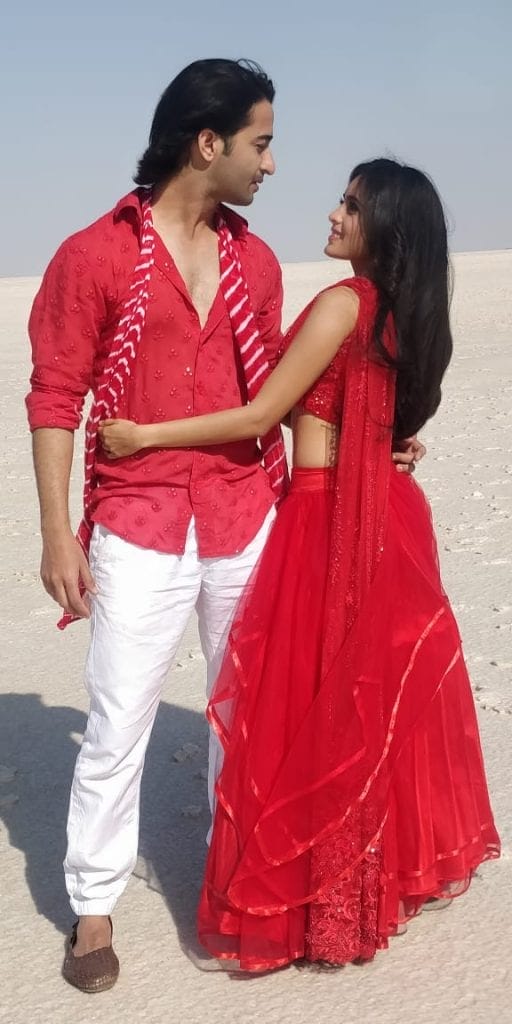 Ever Since the news of the star plus spin-off show Yeh Rishtey Hain Pyar ke starring Shaheer Sheikh and Rhea Sharma has come out, their fans are curiously waiting for this new show.
The promo of the show looks promising as it highlights 'EK HI TOH LIFE HAI YAAR', HOW CAN U DECIDE ABOUT THE LIFE PARTNER OVER ONE CUP OF CHAI!
Through the promo the chemistry of Mishti and Abeer is catching the eyeballs and here we have picked few more reasons to why you should definitely tune to this show which is going to premiere on 18th March at 10pm on Star Plus.
Shaheer Sheikh is back again to our screens with this spin-off.
Last seen as Salim in colors TV show Dastaan Ae-Mohabbat Salim Anarkali and before that giving back to back hits as Arjuna in Mahabharata and Dev Dixit of Kuch Rang Pyar Ke Aise Bhi; the handsome hunk is once again will be back to our screen in a different role to entertain us.
Rhea Sharma is looking cute and serious at the same time.
Yes, in the role of Mishti (Rhea Sharma) look is increasing the curiosity as; what's going on in her mind which will be a treat for viewers to watch something different when the story will be unfolded.
Last she was seen as Kanak Rathi in Tu Suraj Mei Saanjh Piya Ji.
Chemistry of Shaheer Sheikh and Rhea Sharma
According to the promo it seems Abeer will be more romantic than Mishti because she is looking quite a serious. Thus this romantic boy and serious gal Jodi; will bring so much of fun to watch this series. This fresh pair is also giving us the look of today's generation love.
As today people more like to watch shows that is full of content, instead of watching just a baseless entertainment and through promo it feels 'yeh Rishtey Hain Pyar Ke' has done research with its concept and content to meet the need of the audiences.
Female fans can easily relate to it
We guess yes to it! Becoz after an age in each house gals are asked to get marry soon and settle in their life after marriage. The recent promo has depicted this beautifully where the star plus shows characters along with the famous rapper Badshah; is seen convincing Mishti (Rhea Sharma) to say Yes for the marriage and become the bride as she is the pride of the family.
So, all in all this new spin-off show will be worthy to watch because of its top reasons.
How much excited are you to watch this show Do let us know in comment section and Stay Tuned with us for more updates.