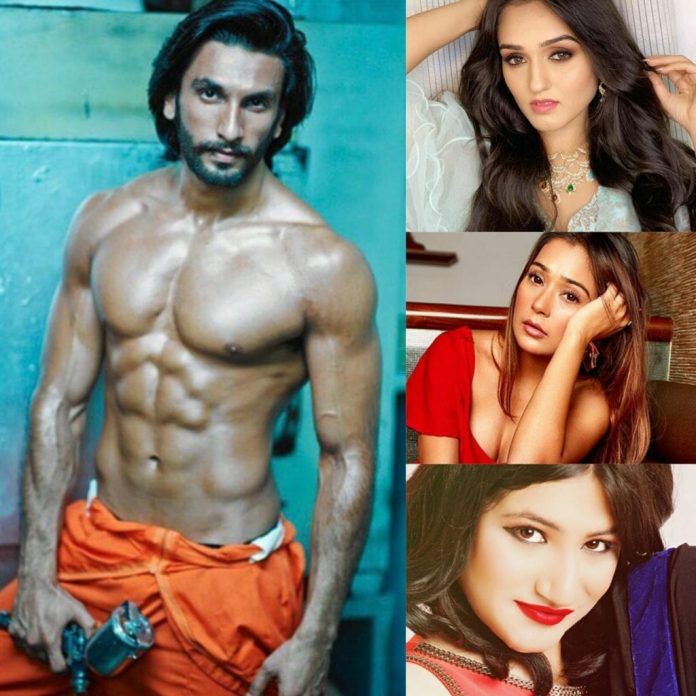 This Christmas, the young and hot beautiful divas are getting crazy and mad behind the Bollywood star Ranveer Singh. TV actresses speak up about their hot, sensational and crazy night they want to spend with him.
We can dream how hot will be he as Santa. Ranveer Singh and his sartorial fashion choices never fail to make the headline. The actor is time and again praised for effortlessly carrying looks that no one else can do despite putting in numbers of efforts. While his acting skills never go unnoticed, his sense of fashion too never fails to become the talk of the town.
Here is special Christmas night these actresses will share with Ranveer Singh.
Tanya Sharma: I'm totally crazy for Ranveer. He as a santa is something I would be really looking for anyday. Well I would dance the night out on 'Ankh Mare' I totally relate to him for the crazy dance he does and the energy and aura he carries. It will be a crazy Christmas Day.
Sara Khan: Ranveer has been a crazy dream I feel any girl would be being mad for. He as a santa for a night, that would be a crazy mad night. From candle light to doing all 'pagalpanti' I would wish the night don't end easily till the time I make sure he is already addicted to me. For sure won't miss to dance along him.
Mahika Sharma: Ranveer is someone I feel every night for. The winter and him is a perfect combination a girl would prefer. If he turns Santa for me, I would just wait for Christmas every year. His naughty charm and romantic wildness OMG. Cant wait more for him. I would really enjoy dancing and creating some secret memories with him.