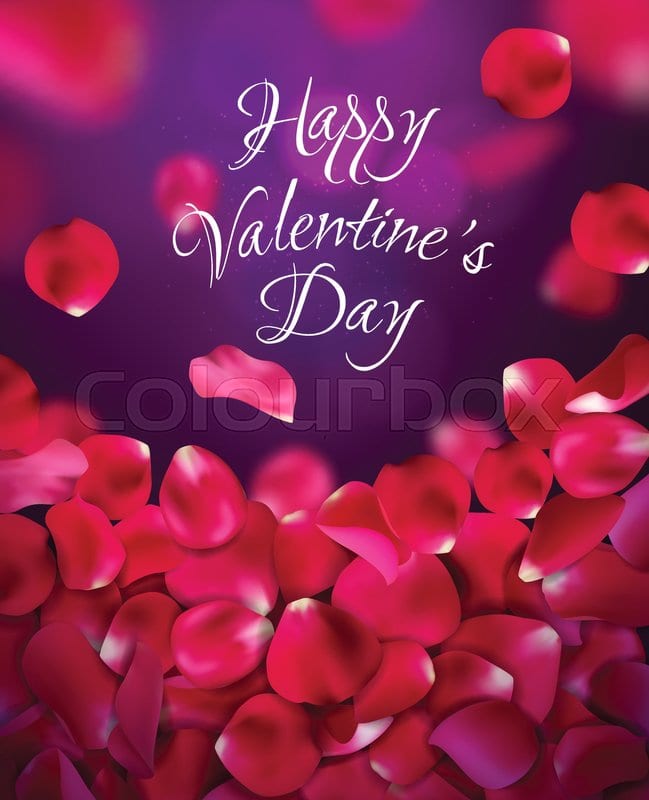 Valentine's Day is here! With all its mushy and cuddly feel! This is what our favourite telly actors feel about the day and how they celebrate it.
Moon Banerrjee
Love should be celebrated every moment. The significance of Valentine's day is to conveniently celebrate it with your loved ones and not to take any pressure about the day. I generally spend time with my son whenever I have an off. So if I get an off on that day then it would be a cherry on the cake.
Geetanjali Singh 
Why do we have just one day for love. I think it should be celebrated throughout the year. Why do we wait to express and celebrate love. According to me, there is only one happiness in life, to love and to be loved . Let it just be St. Valentine day every day.
Rohitashv Gour 
I feel there should not be a single day for love,  everyday is to love and get loved. We forget a lot of things because of our hectic schedules but this one day reminds us that there is a day which is known as Valentine's Day and it is a day to celebrate love. There is a lot of significance of this day because on this day you realise that yes love is a very big thing. I will celebrate it with my wife and my kids. We will go out for dinner and enjoy and make each other realise that how much we love each other.
Abhishek Tewari 
Celebration of love should never be just about a day. I believe people should celebrate each and every day of their lives with absolute happiness and love. For me, this day is a reminder to live life fully, compassionately and unconditionally. Expressing your love to your loved ones, be they your parents, friends, siblings or your favourite people is important. It gives people the opportunity to rejuvenate the bonds, create more harmony and moments of joy in their lives. And it should not be limited to a day only.
Saurabh Pandey 
A day specially dedicated to love is wonderful. It is probably for those who need a reminder but for me I believe that love exists every moment in our heart and that's how it should be for everyone.  If we don't have love life is colorless,  there is no joy. To live life, you really need love and love is not only between a married couple or girlfriend and boyfriend, love can be with anyone.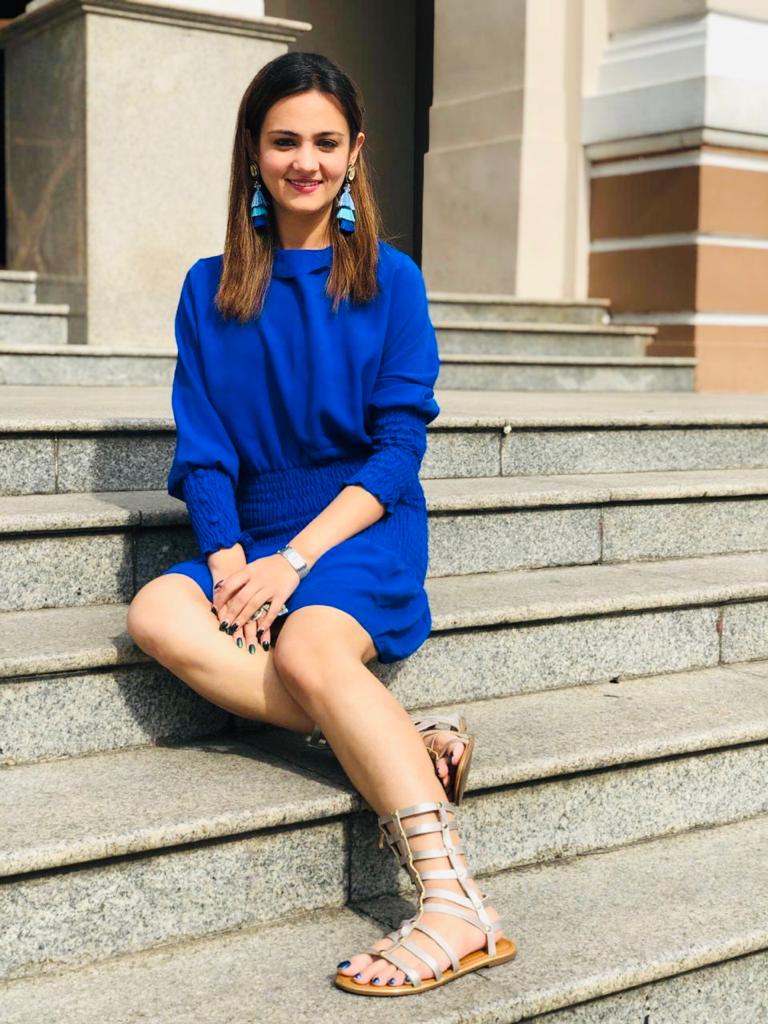 Shweta Rohira
There can never be any day or a moment for love, rather we should be filled with love for ourselves and every one 24×7. Valentine's Day is special as that day everyone celebrates the idea of love. I intent to celebrate it with my loved ones and with my beloved pet Bagheera whose birthday falls on Valentine's day.
Kishori Shahane Vij 
Somehow Valentine's Day calls for a different energy and there is a lot of excitement everywhere that it's 14 February. People really look forward to it, especially the new couples who have just fallen in love and maybe the newlywed couples. Some people even plan their marriages on Valentine's Day. It's basically father Valentine who had celebrated love on this day and that's how it was called Valentine's Day and actually I do enjoy it. My husband Deepak and I used to celebrate Valentine's Day always before marriage and as do so now too. We used to exchange greeting cards. Deepak ji and I have been a couple in love since many years but the feeling is still so fresh. Even this Valentine's Day, we are planning to go out for dinner.
Smiriti Kalra 
Whoever believes that there should be only one day for love has not been loved enough and loved well. So shower them with love. As for me, I have been very lucky to have loved and be loved, so a big NO to such days. They say love is like oxygen, so how can one have it just for one day? For me Valentine's Day signifies optimism and happiness. It's a day when people are generally happy, wearing smiles and have a spring in their steps thus exuding positivity. As I mentioned Valentine's Day for me is all about happiness and positivity, so I intend on doing things that make me happy and bring a smile on others faces. Hence I intend on spending it with 25 girls of Dreamzhome ( a shelter for kids in Goregoan east).
Jason Shah 
Everyday is for loving. I don't think you can put love into a box or put it into one day. It's definitely nice that a day is spent celebrating love but I think we should celebrate it a lot more. We should have more days to celebrate love where we could give love to people who really need it, like an old man or an old lady. This year, I don't think I will  get much time to celebrate it because I'll be busy shooting.
Ansh Bagri 
One day is just for celebration otherwise everyday is to love and for love. Valentine's day is just to have that feel and make your loved ones happy. Whichever days and festivals we have,  all of them are just for happiness but it doesn't mean that only on that day you can love your girlfriend or boyfriend. I think everyday is for love. I myself am not much into celebrating Valentine's Day but I feel good to see people around. I get to see a lot of red colour that day. So looking at these things, it feels good and I feel that love is a very beautiful thing. I will be shooting on Valentine's day with Jasmin so I will celebrate it with her and the whole crew on the set.
Shivin Narang 
Valentine's Day is a day of motivation for single people. I will celebrate it on the Internet as I am doing Internet wala love. I have a memory about Valentine's Day where one of my friends was interested in a girl and he asked me to approach her. I went to that girl and instead she proposed  to me so I got stuck in between them as both were my friends. So that was a confusing, funny and awkward Valentines for me.
Rehaan Roy 
I believe love is THE MOST IMPORTANT element of our life. Honestly speaking, I feel Valentine's Day has become a cultural event these days where people feel that they have to spend money to express their love. Having said that, I don't mean that people don't want to spend on their loved ones or they shouldn't enjoy Valentine's Day. I'm just saying that Valentine's Day should not be the only day we celebrate love and that it should not be about money and gifts. Love should be beyond gifts and candies and it should be celebrated everyday. I'm going to celebrate Valentine's Day just like any other day and continue to love  the people I love how much I love them everyday.
Himanshu Malhotra
There can never be one day for love and they should never be and they will never be. It's just that Valentine's Day is usually a special day and it has been happening since ages. But you can always express love, nobody waits for Valentines day to express love, you keep expressing it each day in some form or the other. There was significance to Valentines Day when I was in school and college but this day is not as special for me now as probably it is for school students and college students because that day you propose someone or go out with someone. But after a period of time, you realise that this is not the only day when you can do a lot of stuff, you would want to express love in different forms and on different days as well.
Sahil Khattar
Everyday should be for love but it's great that everybody has sanctioned one day where somebody does something special for someone special in their lives. It does not have to just be with your partner, it can be anyone from your family. I do something special for someone and my someone special is that which rhymes with Valentine and comes in 30 ml and 60 ml and you can drink it with water and soda as well with ice! That is my someone special who opens up on every Valentine's Day and spends a lot of time with me and makes me do so many things. One thing is for sure, you should love someone who fits your hand like a glove and the relationship goes on so naturally and seamlessly that there is no need of adjustment and understanding which is the biggest problem which comes in a relationship. To be honest, every special day, I just want to work. I work on my birthday,  holi,  Diwali because I know for a fact that if I am working on a special day where everyone is on a holiday I am going that extra mile and I never want to take that away from me. Work is not just worship for me, it's also my biggest love.
Tarun Khurana
I think to celebrate love on a particular day is not enough because to celebrate love there is no need of any occasion. It's a day or a ritual which we follow to show love to our loved ones by going on a date or gifting something to someone. I am happily single so l celebrate it with my friends .
Krishna Bharadwaj 
Valentine's Day for me is a day when I get an extra chance to say I love you to all to the people I love. We get so busy in our daily life and struggles of work that we tend to forget to appreciate or show our love and affection to the people we love. So, for me, Valentine's Day is the day when I say I love to my parents, my brother and sister in law, my friends and my colleagues and crew members. We have the entire year to say this or show our love but even if it's a marketing strategy of companies to sell their products, why not just take the advantage of the day express our love.
Ssharad Malhotra 
Love has to be unconditional,  Valentine's Day is just not restricted to lovers,  one can express love to the people one loves. It can be family, friends, pets, someone special and so on and so forth. The day is just to tell them how important they are in your life. I might go out with friends for dinner on Valentine's Day.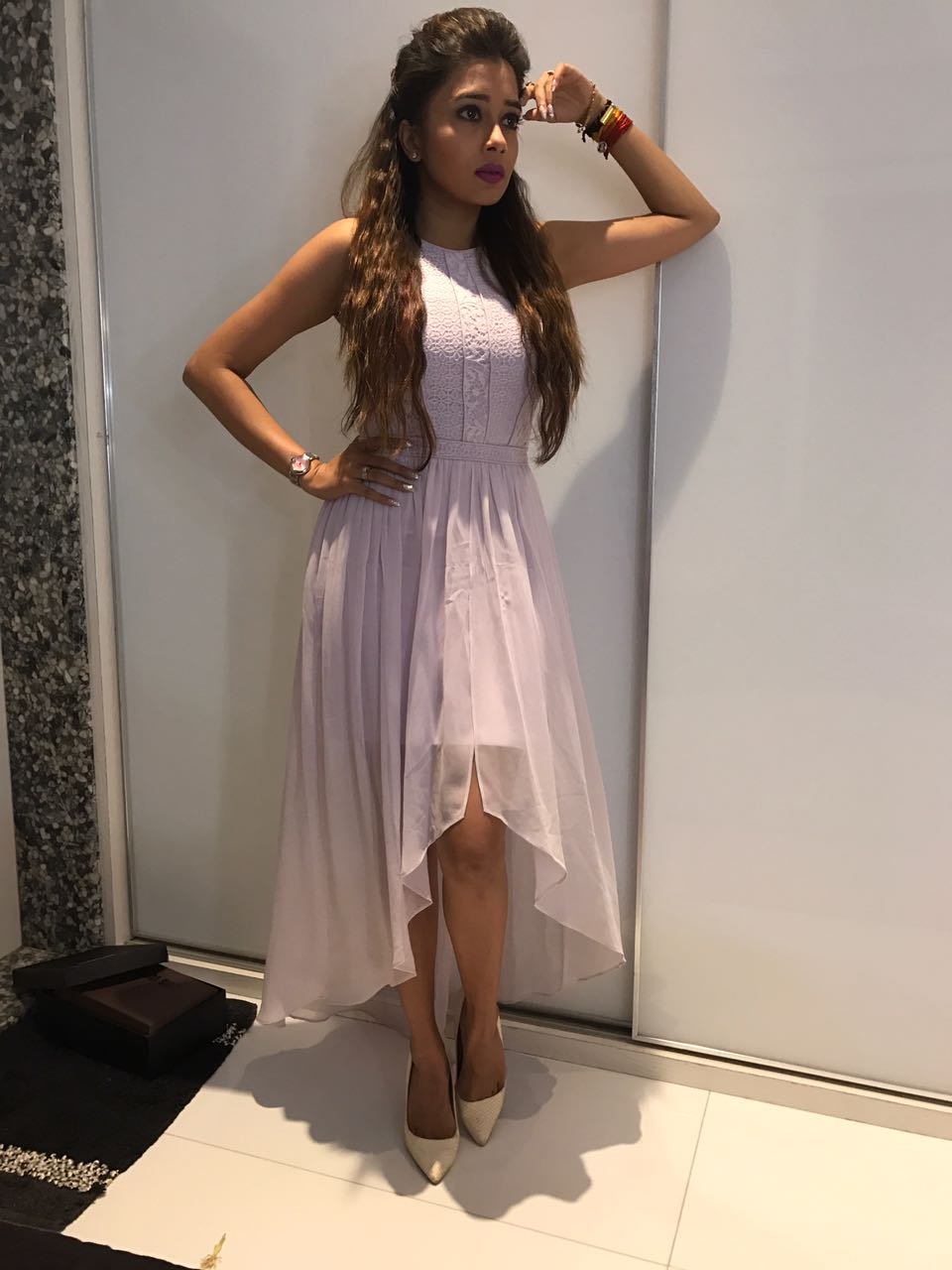 Tinaa Dattaa
Candy floss expression of love is surely not for me.  As of now, my work is my first love and one doesn't need just one day to highlight love. Love is a continuous process.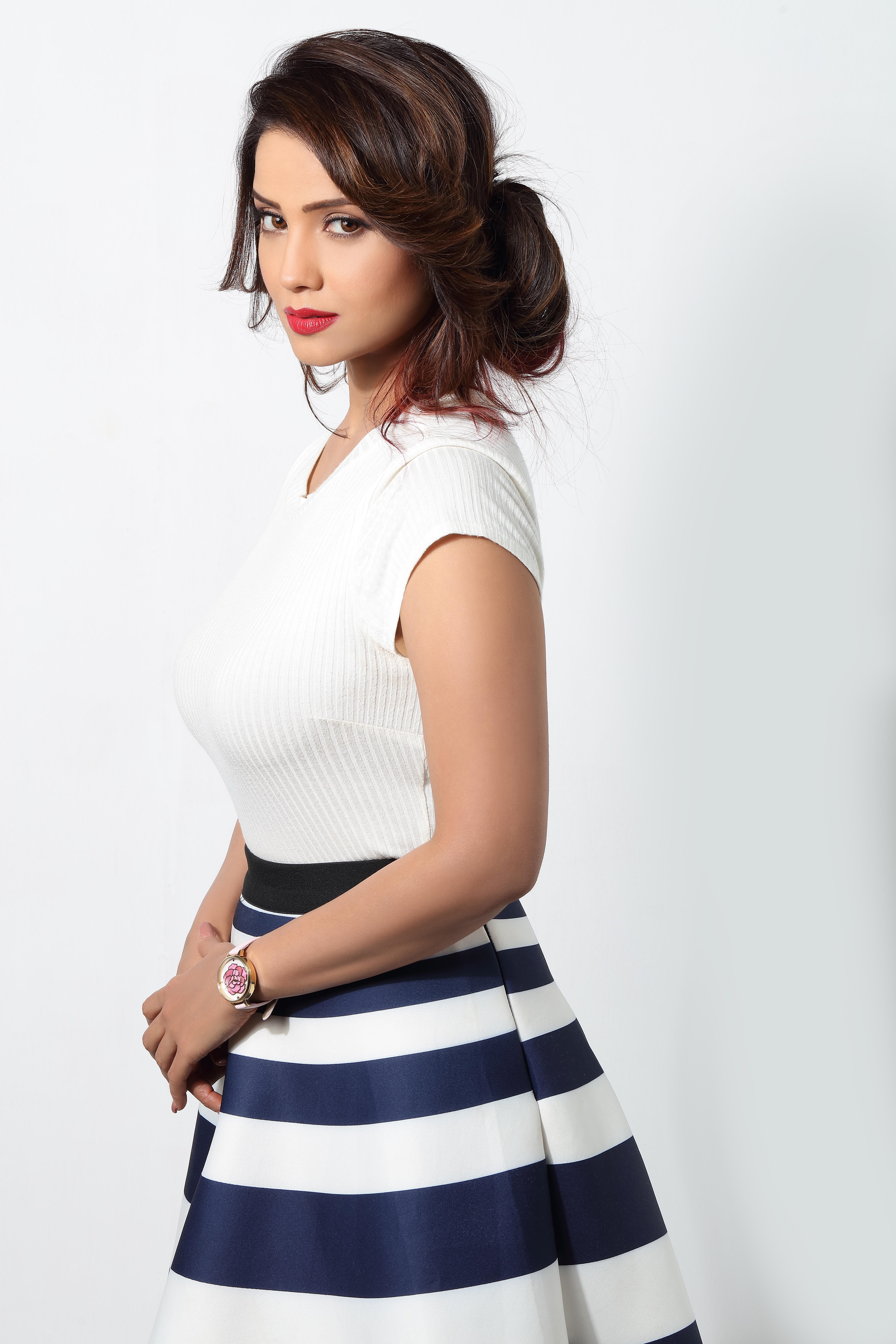 Adaa Khan
I don't think you need a day for love,  love is forever. It's a day which is celebrated all over the world and  to each their own. Love is the matter of the heart, one can express love in whatever way he or she wants. Valentine's Day is to celebrate all kinds of love. I believe what you get from your parents is true love, nothing can beat that.
Arjun Bijlani 
Valentine's Day is a good day to express love to your loved ones. Love is all about loving your family. Love is a daily and permanent feeling. Valentine's day gives you an opportunity to express your feelings and love. It's like a gentle reminder. One gets an excuse to celebrate love. I will be shooting on Valentine's day,  if I get time I will definitely take my wife Neha and son out for dinner.
Mohammad Nazim 
Valentine's Day is a good day to express your love. Love is for keeps and forever. When you love someone and want to spend the rest of the life with that someone, it matters a lot. Making the person you love feel important is essential. I am shooting a daily in Naigaon and I guess I would go for an outing on Valentine's Day after my shoot. I would celebrate the evening with the person who matters.
Shashank Vyas 
Valentine's Day is a marketing thing. If I love someone, I would like to tell that person everyday. It's a fun day for me, I am single and focused on my work and I have no time to mingle. As I am a daily soap actor, I would be shooting on that day.
Aniruddh Dave
I will spend quality time with my wife Shubhi Ahuja and I will buy roses and a  special gift for her. As far as love is concerned, it is a very private emotion and one doesn't need just a day for it. Every time you express love, it is  Valentine's day. Every day is Valentine's Day if you are in love.
Khalid Siddiqui 
For me, love is all about loving your family. I don't believe in candy floss expression of love. Love is all about feelings and heart. It's just another day for me.  I guess the marketing of Valentine's Day has made it over-hyped in India.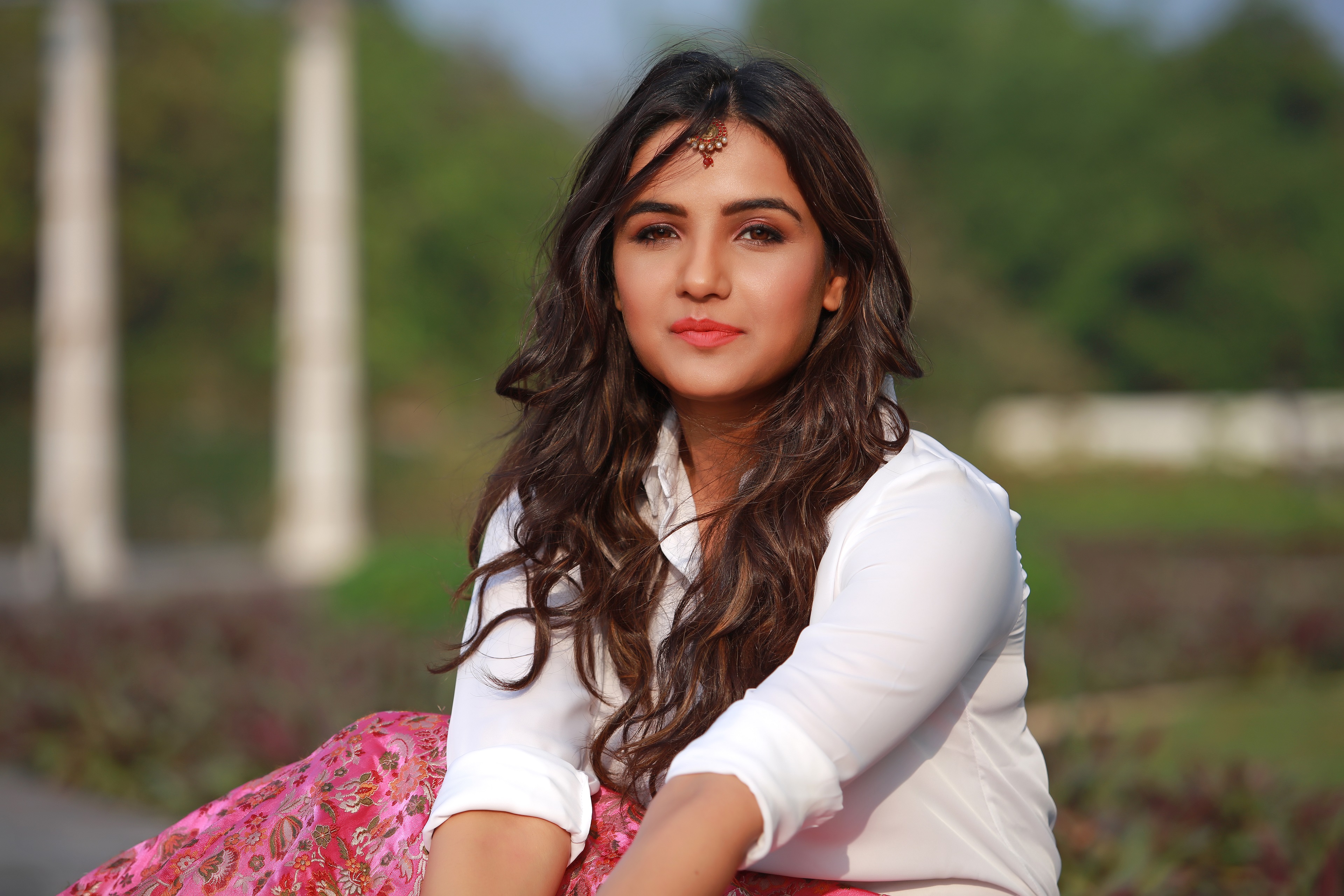 Jasmin Bhasin
Love is a pure emotion and one has to be particular about it. It's a matter of the heart. I have no celebration plans as I would be shooting mostly. I don't need a Valentine day to express my love for anyone. Love is permanent and forever as and when it happens.