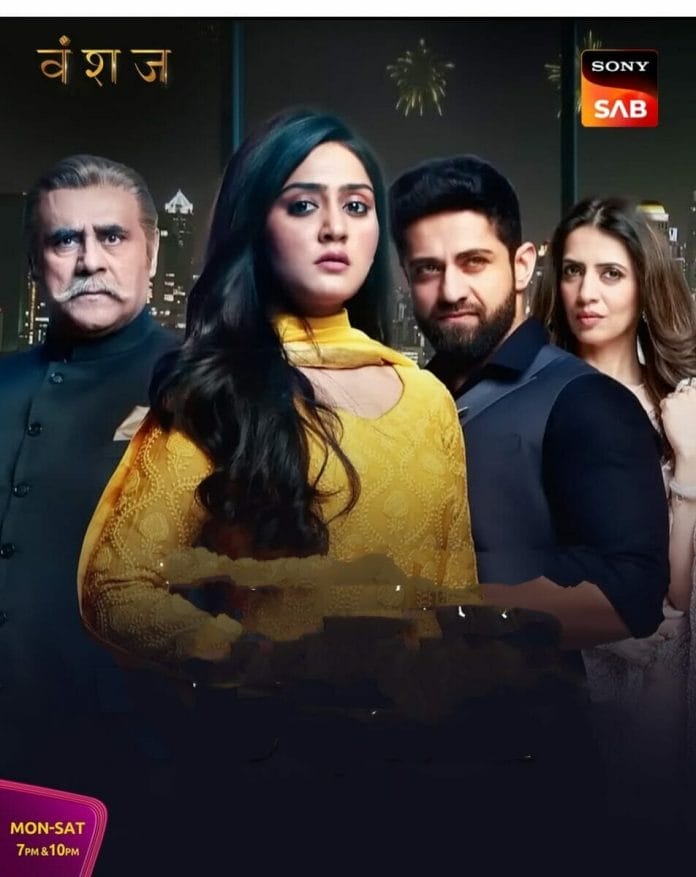 Vanshaj 11th November 2023 Written Update on TellyExpress.com
Episode starts with the Dj and Dhanraj who get very angry as Yuvika declares infront of the media that they will not file for bankruptcy. If they wouldn't file for bankruptcy, they have to pay from their own pocket which causes a disagreement between Dhanraj and Bhanu. They can't imagine how they would pay all the debt. Dj shows his anger on Dhanraj not getting Yuvika. Here, Yuvika brings Dadababu in the house carefully. Bhoomi recalls the insult and embarrassment which they faced in this house. She asks Yuvika how they would enter in this house in where they used to bear the ultimate disrespect. But Yuvika doesn't have any way but to stand beside Bhanu Pratap. If Prem would have alive, he will also do the same.
Entering in the Mahajan house, Bhanu Pratap alerts Dj about Yuvika as she is also the granddaughter of Shantiprasad Mahajan. Yuvika has the same right to establish this company and continue the Mahajan legacy. But Dj declines his statement and disagrees to accept that Yuvika has the right. He claims himself as the deserving Vanshaj of this company and royal blood, he also asks Bhanu Pratap why is he not accepting him as the potential chairman. Bhanu clearly says that he personally doesn't have any personal animosity with DJ, but he strongly opposes the strategy of Dj to run the business.
Dj repeatedly disrespects Yuvika pointing out her illegal and illegitimate blood. But Bhanu Pratap declines all the logic of Dj and claims that Yuvika owns the same or equal share of this Mahajan empire. She has every right to obtain the share of the company and property. Though, Dj and Dhanraj both point their fingers on Bhanu, but the latter knows very well he is not doing any wrong and injustice. Outside of Mahajan house, everyone becomes tensed since Yuvika is not returning outside. Bhoomi gets afraid to think something dangerous. Meanwhile, Vidur also arrives there for proving some legal issues. His sudden arrival in Mahajan house makes the evil awestrucked.
Bhanu instructs him to declare the statement of deceased Shanti Prasad which make the evil absolutely befuddled. They doubt whether this legal statement go against them, and it becomes true. Bhanu Pratap firmly declares that there is equal share right on Mahajan company and empire between Premraj and Dhanraj. Though, Dj declines this statement, but Vidur proves all everything with all the papers and documents. Digvijay condemns Bhanu as he has taken the side of Yuvika. Bhanu asks the justification and supports the video which Yuvika uploded in the facebook. He supports the decision of Yuvika who didn't leave the way of truth.
Episode ends.
Click to read