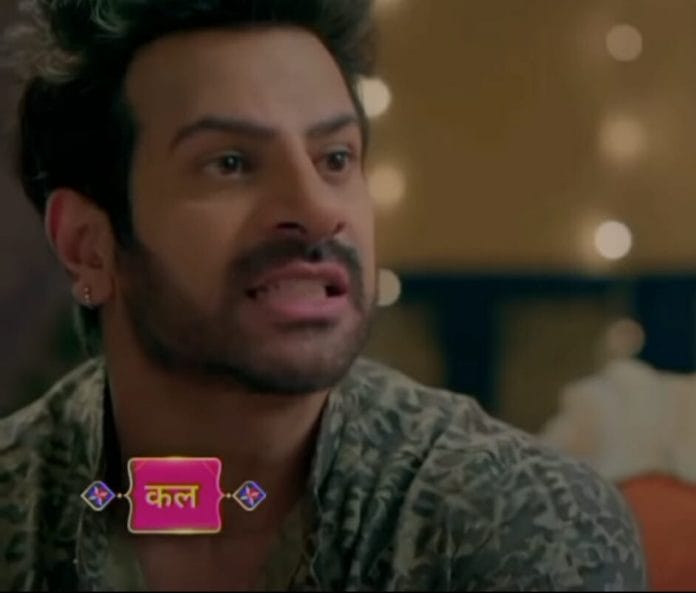 Woh To Hai Albelaa Upcoming Story, Latest Gossip , Future Story, Latest News and Upcoming Twist on tellyexpress.com

Star Bharat's popular show Woh Toh hai Albela starring Shaheer Sheikh and Hiba Nawab currently focuses on Rashmi's evilness and Sanchi's truth .
Previously we have seen that, Vikranth eyed Sanchi with lust and made her saree end catch fire as it was stuck with Kanha's wrist. Kuku understood it and got scared. Kanha told his family members that he would move on from Sayuri as he don't want to give them hope till she gets her memory back.
Kuku demanded Sanchi to meet with Kanha but Sanchi doesn't know how. Kuku gave her the wallet that fell from Kanha's pocket during fight and Sanchi secured it. Yash confronted Kanha about the truth in private and Kanha revealed everything. Yash wanted to bring back Sayuri immediately but Kanha warned him about Vikranth.
He sensed that Kuku could understand his evilness but not Sayuri. Sanchi was about to take Kuku to school and also secured Kanha's wallet in her bag to meet him and return it. She had a hard time to safeguard it from Vikranth's eyes. Kanha decided to recreate their new year party to get Sayuri's memories back. Dadi Mausi brought a new girl named Tithi to house to get her close to Kanha.
Kanha greeted her as guest while Rashmi fumed. Sayuri brought Kuku to Kanha's House and he got shocked seeing her. Sayuri said him that Kuku is tensed for him which is why she came. Kanha asked if there is no other reason other than that. Vikranth saw the trio together and looked at them with anger.
It was revealed that Sayuri didn't have memory loss and is pretending to be Sanchi for some reason. Sayuri hid herself from Rashmi seeing her approaching her. Kanha and Yash planned to invite Sayuri to the new year party to get her recall the past.
In the future episodes we will witness, Vikranth will manhandle Sayuri asking her to say where she went along with school. Sayuri will lie that she didn't go anywhere but Vikranth will threaten her with knife. Kanha and Yash will come there in disguise and will get shocked seeing it.
Why Sayuri is pretending as Sanchi? Will Kanha and Sayuri gets reunited? Will Rashmi gets exposed?
All these questions will be answered in the upcoming episodes.
Stay tuned for more space.