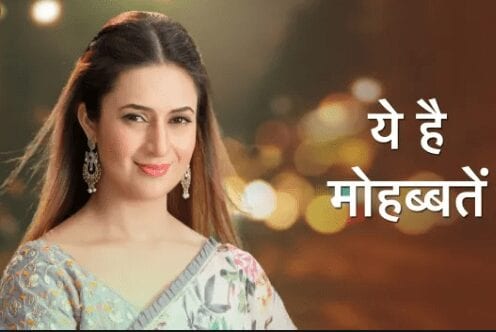 The episode starts with Bhuvan expresses about Arjit getting caught. However, Arjit asks him not to worry as Mansi is a weak woman. He cuts the call. Arjit dresses up as a ward-boy and takes Neha away. He disguises as a software repairer and deletes all the CCTV footage of the hospital. He takes the files related to Neha too and gets away. He says that now no one could track her as he deleted all her records from the hospital. He says that Raman's destruction starts with Ishita's death.
Sudha instructs doctors to remove the bullet from Ishita's body as soon as possible. Ishita is taken into the operation theater in a stretcher. Sudha gives hope to a distraught Mansi and Karan says that she's with Police.
The police interrogate Mansi but Mansi sits quite without moving. Ruhi scolds and shouts at her to open her mouth. She says that they said a thousand times that they didn't kill her husband but she never listened. Mansi acts mad and starts laughing that she killed Ishita and got her revenge. She later cries that she's a murderer and starts beating the table. They drag her away and Ruhi says that she's acting and she's the one who shot her mother. Police says that it should be decided by the court and they can only file FIR. Ruhi gets furious but Police asks her to be calm and let them interrogate. Ruhi gets Karan's call and enquires about Ishita, Raman, and Yug. Karan says that they are broken but are managing themselves. Ruhi says that she'll visit home and inform them about the news.
Aliya calls Tina to get to know that none arrived office yet. She panics when Ruhi comes home. She calls everyone and informs about Ishita getting shot. All get shocked and cries and decides to visit Ishita. Everyone leave and Raman is seen sitting outside the operation theater all distraught. He recalls all the events and feels shattered. Simmy, Ruhi, and Aliya comes there and asks him to go and change as his shirt is soaked in blood. Ruhi says about Mansi acting all mad and the family gets furious at her. The doctor comes and says that they need AB- blood and sends the children for the blood test. The lights go off and all get shocked. However, there's back up in it and they get relieved.
Raman comes back after changing his dress. The doctor informs about Ishita to be in observation and Bhuvan calls Arjit and informs him about the same. Arjit gets furious at it and shouts. Ishita wakes up and they have some emotional conversation. Ishita asks about Mansi. They all get doubtful about someone's interference. The doctor says that Ishita is fine and all thanks to him. A doctor identifies Raman and gets confused. She says that someone donated blood to Ishita in the name of Raman Bhalla. Simmy sees the photo and the whole family hides something. They all go out and Sudha leaves. Karan says that he'll take care and asks them to leave. Raman leave and they discuss about the stranger using Raman's identity.
Precap: Daadi says that Raman called her and all get shocked. Bhuvan informs the same to Arjit and he gets shocked.