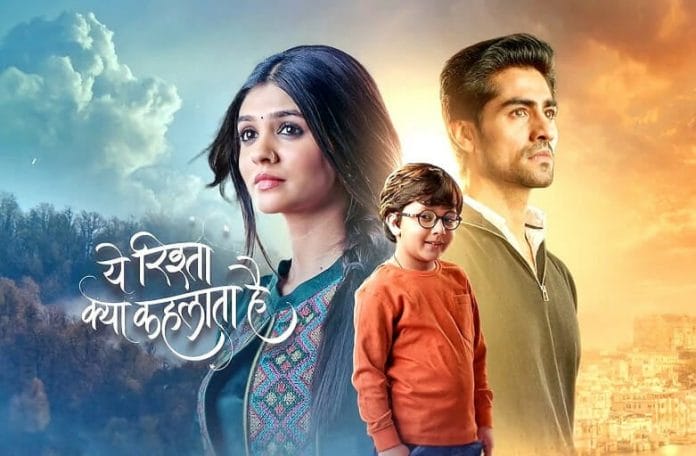 Yeh Rishta Kya Kehlata Hai 13th November 2023 Written Update on TellyExpress.com
In today's episode, Ruhi says the Arman has impressed the Poddars so much that they have adopted him. Arman stands stunned. Ruhi apologizes to Arman for hurting him. Arman says Ruhi made her remember the past. Ruhi remembers Arohi. Arman and Ruhi wish they had a partner who could heal their pain. Smoke suddenly spreads all over. Akshara rescues Manish. Manish remembers Akshara. He feels her presence. Ruhi recognizes Akshara. She says she can't forget Akshara's eye. Akshara helps Ruhi.
Ruhi bumps into Vidya. Vidya asks Ruhi about her parents. Ruhi says her parents died at a young age. Vidya encourages Ruhi. She says God takes an exam of the strong people. Vidya calls Ruhi strong. Akshara asks God to help her deal with the situation.
Yuvraj stuns Akshara by bringing Abhira's proposal. He decides to fix the marriage. Yuvraj brings Abhira's birth certificate to fix the marriage date. Akshara asks Yuvraj how he got Abhira's birth certificate. Yuvraj says he is the MLA's son. Akshara asks Yuvraj to get out of his house. Yuvraj gets adamant about marrying Abhira. Abhira insults Yuvraj. Yuvraj says to Akshara that he will marry Abhira. Akshara throws Yuvraj out of the house.
Vidya asks the waiter about the food and spices. Krish and Charu look for Abhira. Vidya says Abhira was funny. Mrs. Poddar says Abhira was insolent. Manisha says Abhira will ruin wherever she goes. Yuvraj spots Sanjay. Sanjay introduces Yuvraj to the poddars. Arman meets Yuvraj too.
Akshara confronts Abhira about hiding Yuvraj's truth. Abhira says she doesn't want to trouble her. Akshara says she is a lawyer as well. Abhira asks Akshara what they will do to get rid of Yuvraj. Akshara decides to talk with Yuvraj's father.
Krish, Charu, Aryan, and Kiara demand that Arman make a wish. Arman says he doesn't believe in Wish Pond. Ruhi asks Arman if he doesn't have any wishes. Krish, Charu, Aryan, and Kiara get a call from Mrs. Poddar. Arman says Krish, Charu, Aryan, and Kiara keep moving. Ruhi tells Arman that he is trying to get close to the Poddar family. Vidya likes Ruhi for Arman. Mrs. Poddar likes Ruhi for Rohit.
Arman and Ruhi share an eye-lock. Arman indirectly confesses love—Episode Ends
Precap: Yuvraj troubles Abhira. Abhira slaps Yuvraj in public. Ruhi shares her number with Arman.
Also See: