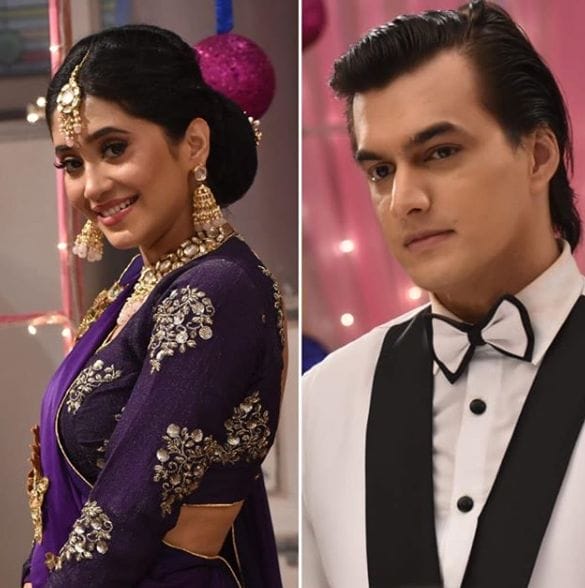 Yeh Rishta Kya Kehlata Hai 1st August 2020 Written Update on TellyExpress.com
Today's episode starts with Naira taking permission letter from Kunda's pocket. Airport authority informs Kundan that he can't enter inside without the permission letter. Naira thinks she is good with good people and worst with bad ones. Sita and Kundan decide to find the letter.
There, Kartik asks inspector when he is taking him to the court. Inspector says it will depend on time. Kartik wishes that he gets the punishment soon so that Naira doesn't attempts to save her.
Ahead, Naira reveals to Sita and Kundan that how she carried away the permission letter. Sita and Naira had a word of war. Naira says she won't let Sita win and tears the permission letter. Sita gets angry on Goenka's. She berates Goenka's and Suhasini supports Naira. Sita says to Goenka's that they can blabber as much they want but once Kartik will get the punishment than they all will be silent.
Naksh says to Naira that they don't have much time to prove Kartik innocent. Naira thinks to collect prove against Kundan. She recalls Kundan's talk and discuss with Goenka's that Kundan is suspicious. Naira plans to go against Sita and she along with Naksh tries to collect prove against Kundan.
Goenka's learn that Kartik headed towards the court. Naira than decides to deceive Sita and Kundan. She meets Kundan and puts forth an interesting deal with him. Naira asks Kundan to put accident blame on Sita as with this he will get what he wants and they will get their Karitk back.
Goenka's and Sita over hear Naira and Kundna's talk. Sita recalls her deal with Naira. (Episode Ends)
Precap: Naira informs to Kartik that he is going back home.