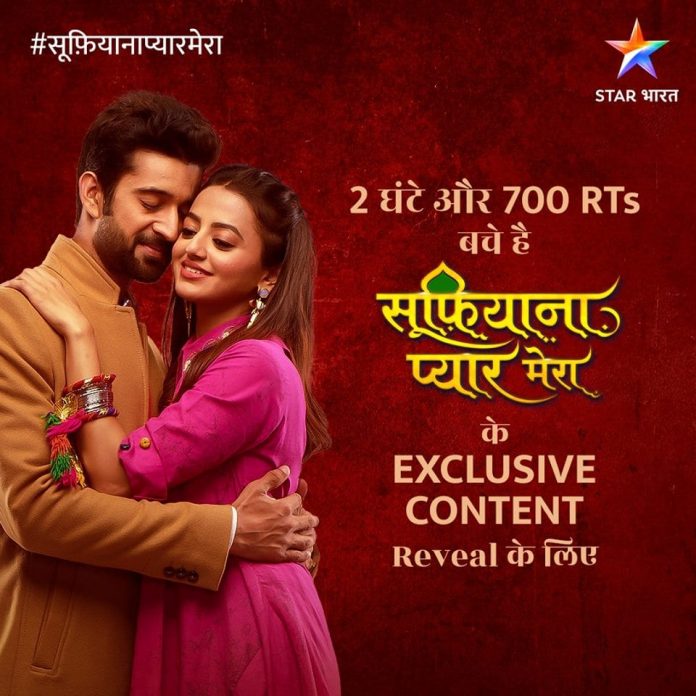 Star Bharat's newly launched show "Sufiyana Pyaar Mera" is getting all applauses and appreciations from the fans and neutral audience post the premiere of the show last night. The show already started on a high note where Zaroon is asked to marry a girl named Kayanat who lives in India. Zaroon decided to come to India to meet the girl and break the alliance as he wants someone in his life who live life on her own terms.
In tonight episode viewers will see Zaroon will come to India and meet Saltanat who is a look-a-like and cousin of Kayanat at the airport. It will be love at first sight for Zaroon as from his point of view Saltanat is totally opposite from her appearance. He will fall for her and decided to marry this girl his father chosen for her as Saltanat is an independent, upfront and someone who lives life on his own term. He will decide that even if he came to decline the relation but now he will make sure that only Saltanat becomes the woman of his life. Well, now it will be interesting to see where this confusion of looks took these three lives?
To know more about your favorite and stars keep watching this space. Don't forget to watch Sufiyana Pyaar Mera at 10 pm Mon-Fri only on Star Bharat.