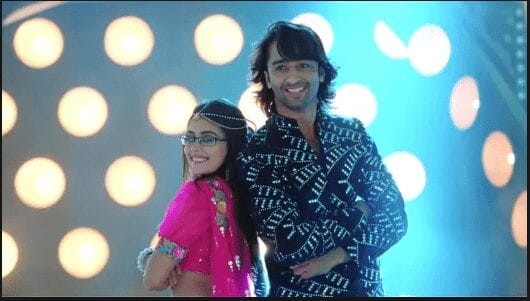 Drama to galore more in Star Plus spin-off show Yeh Rishtey Hai Pyar Ke.
In Star Plus show Yeh Rishtey Hai Pyar Ke viewers will witness high voltage drama in coming days with Abir finally realizing he loves Mishti but before he says to her something will shock him.
In the episodes it is seen, Kunal asking Mishti to refuse the job proposal, as she doesn't need to work. He will say after marriage she will be his responsibility and he will manage everything. Otherside, Abir asks for Meenakshi's support to find his dad. Meenakshi asks him why he wants to find his dad as she has always been there for him and Kunal. Abir says he misses him a lot and wants to find him. Meenakshi gets worries.
Meanwhile, Maheswari family arrives at Meenakshi's house. Abir wonders why they are here. He calls Kunal and asks do he know why Meenakshi called them to meet. Kunal comes to home and everyone gets shocked hearing Mishti's truth. Meenakshi asks Vishwamber why they lied to them that Mishti is not their own daughter. They just have raised her at their house. Meenakshi asks Kunal whether Mishti told him the truth or not. Abir handles the situation and tells everyone that he was knowing Mishti's truth. Meenakshi asks someone to get Mishti's info.
In the upcoming episodes will see, Meenakshi will ask Kunal to give job to Kuhu instead of Mishti. Kuhu will be delighted after getting job. Otherside, Mishti will coincidently arrive for interview at Abir's NGO.
Abir will soon realize his love for Mishti but something will shock him and he will stop himself from confessing his feelings to Mishti. The promo of the same is out too.
So, what it is that made Abir to stop himself from confessing his love for Mishti? Well, for all the answers keep watching, Yeh Rishtey Hai Pyar Ke.
Stay tuned with us for more updates.