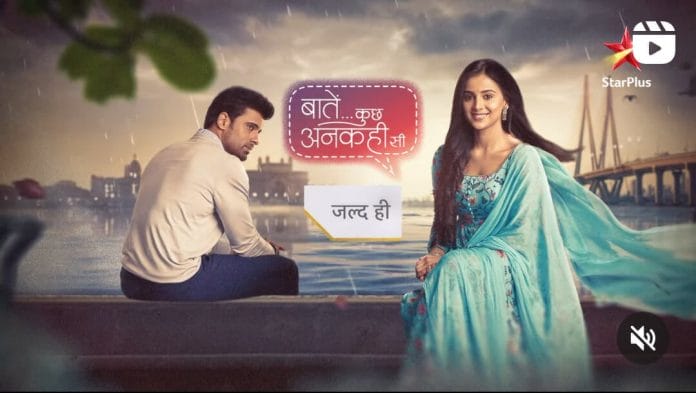 Baatein Kuch Ankahee Si 21st November 2023 Written Update on TellyExpress.com
Vaibhav plays a dirty game
Episode starts with the enjoyment in Karmarkar family. All the members of Karmarkar and Malhotra family participate in the celebration forgetting all the animosity and distance. Indraneel and Soniya also join them. Tara enjoy the programme with Vandana and Kunal rather than with her own mother. After the dance performance, Tara wants to celebrate Diwali in more gorgeous way. Indranil offers her some crackers and fire crackers, but Tara says she is forbidden by Vandu Mimi to play with crackers. When Tara forbids her directly, Indranil feels very insulted.
Tara decides to lighten up some fuljuri without the help of elders. But someone keeps a long fire crackers, and listens it up. Tara catches the fire and shouts for the help. Vandana and and Kunal will run to save her. Though, Tara will be saved, but Soniya will accuse Tara and Vandana, that they are snatching her daughter from her. To save Tara, Vandana and Kunal come closer to each other. Their proximity makes the evils jealous. Vaibhav also come there at the same time. The intimacy and togetherness makes Vaibhav irritated and asks Mrunal to see their drama.
As soon as the fire extinguishes, Soniya comes to her to whether Tara gets any injury or not. But Tara doesn't show any affection to Soniya as she didn't come to save her. Soniya asks her to come to her, but Tara wouldn't show any interest. Tara asks her directly why didn't she come to save her when she was seeing her in danger. Tara holds the hand Vandana which makes Soniya more jealous. Kunal asks Vedika to take Tara inside, so that she could have some rest.
As soon as, Tara goes inside, Soniya accuses that Kunal and Vandana are playing game with her. Soniya shouts at Vandana but Kunal shouts at Soniya. Kunal clears out that children understands everything fathoming te vibes of the person. Tara prefers Vandana over Soniya, Tara accepts Vandana over Soniya as her mother. There is nothing to do with Vandana. He did not manipulate either Vandana and Tara to love each other.
But Soniya sticks in her point, there is something going on between Vandana and Soniya. There is affair between them, so that Vaibhav and Mrunal were accused and Vandana broke the marriage. Kunal and Soniya create a squabble. But Vandana becomes absolutely silent getting hurt. Soniya hoped that Kunal will not love anyone again, but he has loved Vandana. The latter protests but Mrunal and Vaibhav supports at them.
Episode ends.
Precap : Kunal and Vandana will create war between them. Tara will be forbidden to meet Vanadana.
Click to read