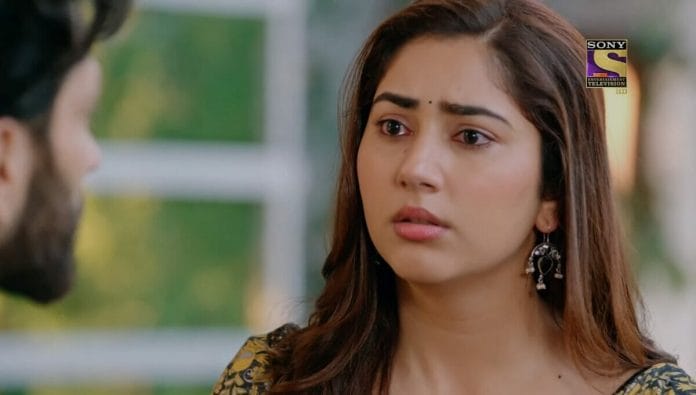 Bade Achhe Lagte Hain 2 Spoilers, Upcoming Story, Latest Gossip , Future Story, Latest News and Upcoming Twist on tellyexpress.com
A shocking twist in Sony's Bade Achche Lagte Hain. Nandini is all set to succeed in her plans to create misunderstandings between Ram and Priya but Priya makes her plan backfire on her. Viewers are liking to see this new side of Priya where she is again trusting Ram.
Earlier, we saw Nandini failing to increase misunderstanding between Ram and Priya. Priya cleared her misunderstanding with Ram which brought all the blame to Nandini and Vedika. With this defeat, Nandini was seen enraged and was looking for any possibility of defaming Priya. To increase trouble for Priya, Nandini will seen putting Vedika in a danger. Nandini will definitely try to throw more challenges on Priya.
In today's episode, Nandini is shocked to know from Vedika that Priya hit her with a stick. Nandini thinks to expose how Priya wanted to run away with Pihu. Pihu sleeps on Ram so Ram adores Pihu and remembers time with Pihu.
Later, Priya is shocked to realise that she was drunk yesterday. Ram gets a sprain on the neck so Priya helps him put spray. Nandini deliberately watches CCTV footage where Pihu and Priya are sneaking out. Ram gets shocked.
Ram confronts Priya about that night. Priya tries to give explanation to Ram but Ram denies to believe her. Priya emphasises on how she wants Pihu to know her dad, that is you.
Pihu hears this and runs away from home. Priya and Ram get worried for Pihu and think to not talk about past and forget it all for Pihu.
In the upcoming episodes, Priya will get legal custody papers. She will think Ram sent it to her so Krish will suggest her to send the answer too. Ram will also recieve custody papers which will shock him.
A mother can always go to all extent to save her kids from trouble, surely this power will help Priya defeat Nandini. It will also depend on how long Ram takes to trust Priya for a change! Keep following this space for more updates on your favourite show!