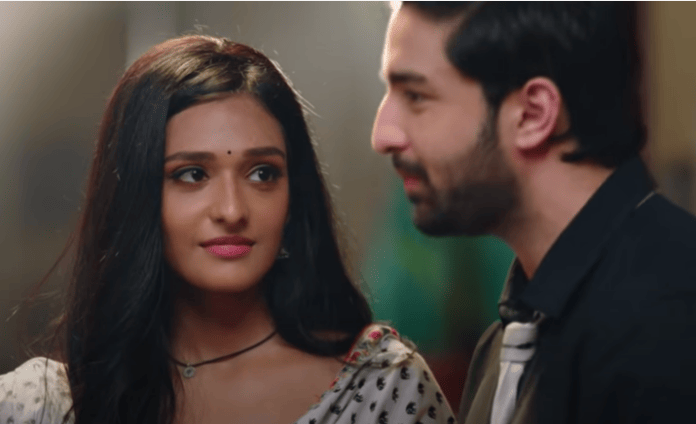 BhagyaLakshmi 23rd September 2022 Written Update On TellyExpress.com
Update Soon
The episode starts with Lakshmi saying to Malishka to look at herself in the mirror first. Malishka says to Lakshmi you know that Rishi will do anything to save you and you know that Rishi will blame it on himself. Dadi and everyone asks Malishka to stop talking but she doesn't. Malishka also starts arguing with everyone and asks Ayush you are the one who made Rishi and Lakshmi get together. Ayush says to Malishka "yes I was the one who told Rishi to get together with Lakshmi and I am proud that Rishi got Lakshmi as his wife." Malishka says that Rishi is unlucky because he got Ayush as his brother.
Ayush says to Malishka to watch her tone and asks her who is she and why does she always stay in their house. Karishma shouts at Ayush to stop and says Malishka loves Rishi. Kiran also says to wait for a while and Malishka will also legally become his wife. Malishka starts arguing again. Dadi asks everyone to stop and shouts on them saying she is tired. Lakshmi consoles Dadi.
Neelam argues with Virendra as he supports Lakshmi and lets Rishi go to jail. Neelam asks Virendra why didn't he say anything in court. Before Virendra is able to say anything. Neelam doesn't even let him talk and says he will never understand what she is going through. Virendra tries to console her but he couldn't.
Ayush and Lakshmi help Dadi go to bed. Ayush praises Dadi saying she is the best. Dadi says she is second best and says Lakshmi is the best. Lakshmi says she is the best and says that's why their family is best. Dadi talks about Rishi and Lakshmi. She asks Lakshmi how will she live without Rishi.
Rishi thinks of Lakshmi. Malishka goes to the jail to meet Rishi. Malishka says she would have gone to jail instead of him if he even gave a hint. Rishi says thanks and says it is his responsibility to get Lakshmi out of jail. Malishka says to Rishi how she feels about him. Rishi says thanks and asks about Lakshmi. Malishka says she is out of jail and happy. Rishi says she will not be happy as he is here. Malishka hearing this asks Rishi if he loves Lakshmi. Rishi says he doesn't know at first and later admits that he loves Lakshmi. Lakshmi prays to God about Rishi's safety. Rishi says he doesn't know how he feels about Lakshmi. Malishka then asks him to choose one of the fingers holding two fingers. Rishi holds the finger that says he loves Lakshmi.
Ayush asks Lakshmi what is she thinking? Lakshmi says she was already in jail and she knows how it will be in jail. Lakshmi worries for Rishi. Ayush consoles Lakshmi and says he will always be with her no matter what happens. Lakshmi thanks Ayush. Rishi asks Malishka what finger did he touch. Malishka says according to the finger game he doesn't love Lakshmi. Malishka sees Rishi is not reacting and later admits that according to the finger game he loves Lakshmi. Rishi says he just wants to know the truth. The constable comes and says to Malishka that her time is over. Malishka requests the constable for some time. But he doesn't let her. Rishi also asks Malishka to leave at his insistence Malishka leaves from there. Rishi thinks to himself about whether he loves Lakshmi or not.
Episode ends.
Also See: