High voltage drama in Star Plus show Yeh Hai Mohabbatein with Sahil planning to destroy Bhalla's.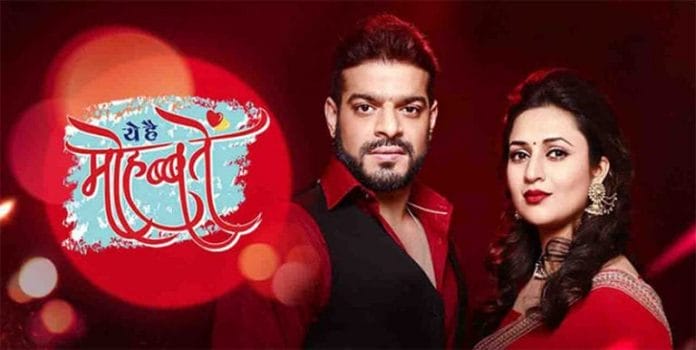 In Star Plus show Yeh Hai Mohabbatein, Sahil will plot his next plan against the Bhallas and will inplement his plan.
Ishita tells to Raman that Sahil has hidden many cameras at their house. She also tells everyone how he was fooling and confusing, them between Ishita and Shaina. Ishita promises to send Sahil to jail to save her family. Later, Raman says to Simmi that he is still doubt. He is not getting whether this woman is Ishita or Shaina. Simmi says to him that, she is our Ishita only.
Further, in the story will see Ishita gets some box. She will open it and will find some powder in that. Ishita goes to meet Rohan. Rohan asks her the reason for coming there, as she looks tensed. Ishita will ask him she wants to ask him something but before that she asked him to check if the place is CCTV free. Rohan says to her that this room doesn't have CCTV because it's his mom's cabin. Ishita showed him the powder and asked him to test it. Rohan assures her and she will leave. Later, doctor will ask from where he got this powder. Rohan will tell at the road side. Doctor will ask him to immediately throw it and don't get involved in such matters. Rohan worries for Ishita and there Sahil gets happy thinking now no one can save Ishita from his trap. Meanwhile, Bhallas will discover a shocking truth about the Rohan.
What Bhalla's has learned about Rohan will be interesting to watch. What next Ishita will plan to save her family? For all the answers keep watching Yeh Hai Mohabbatein.
Keep looking this space for more updates.