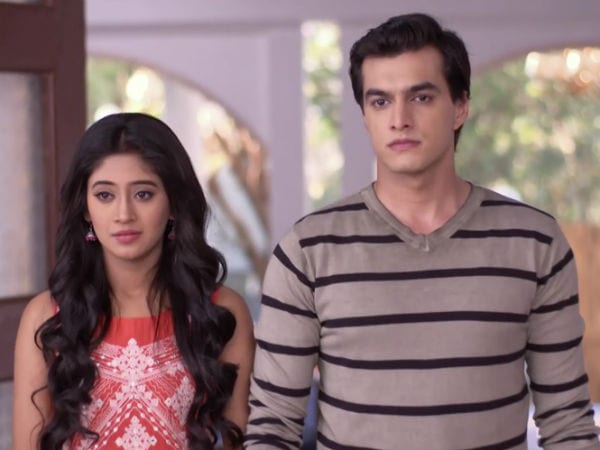 Drama to galore more in Star Plus longest running show Yeh Rishata Kya Kehlata Hai with Naira winning the trophy at the award function.
So, for in the episodes it is seen Kartik felt ignored when Naira gets appreciation from everyone after she wins the mango eating competition. Kartik goes from their and rethinks on his decision. Kartik concludes that he has never given any wrong advice to Naira and this time too he is right. Naira comes to Kartik and asks what happen. Kartik says let's go back and eat mangos. Meanwhile, two men interrupted Naira and Kartik and ask them to get ready urgently. They says they are from media magazine and they want new age entrepreneur to be featured in their magazine. They want to highlight Goenka's new generation.
Everyone gets ready and comes down photo session. Naira asks Kartik to prepare speech but Kartik refuses. Everyone goes for the function and there Kartik and Naira spends some romantic time and shares the hug. Naira says she is proud of him. Kartik says this is all because of her.
Now in the upcoming episode will see a twist when instead of Kartik Naira's pic will be unveiled. In the magazine felicitation function, the organizer will announce Naira's name for the award. Naira will get shocked but will receive the award and will thank Kartik for his support. Later, things will escalate after he hears people's comments on Naira's speech.
Do kartik will be hurted once again seeing Naira's victory or he will support Naira, time will only tell. What next happens in Yeh Rishata Kya Kehlata Hai will be interesting to watch. Keep watching the show mon-fri, 9:30pm on Star Plus and Hotstar.
Keep looking this space for more updates and news.