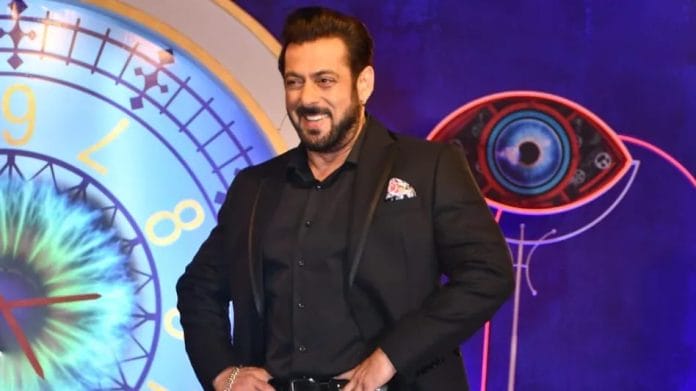 Bigg Boss 16 29th October 2022 Written Update on TellyExpress.com
Today's episode started with Katrina welcoming Ishaan and Siddhant. She shows Salman's villa. Ishaan and Siddhant enjoy Salman's vanity tour. Salman scare Ishaan and Siddhant. He further decides to vent out at housemates.
Salman Khan greets and talks about celebrating Halloween under Saam Dham Dand Bhed's session. He talks about elimination. Salman tells inmates celebrating Halloween. Inmates decked up as per horror special.
Salman perform a task with Abdu. He asks Abdu to give the desired tag to the contender. Abdu performs the task.
Abdu gives disrespectful tag to Sumbul. He chooses Shalin to give bad heart tag.
Abdu gives boring tag to Tina. He gives a liar tag to Priyanka and no brain tag to Ankit.
Salman praise Abdu's performance in the task. He further gives a Daam task to inmates. Salman gives an opportunity to Nimrit to shift to Shiv's room by giving upon ration of her recent room. Nimrit refuse to pay off.
Salman gives choice to Gautam to become captain of the house by giving upon ration of the house. Gautam refuse to pay. Salman asks Gautam to take his time. Gautam choose to become captain over keeping everyone hungry.
Nimrit and inmates gets mad over Gautam for choosing captaincy over ration. Sajid gets angry. Inmates find Gautam's decision worthless. Archana says to Gautam he lost her respect.
Sajid break the glass and gets angry. Stan and Shiv control Sajid. Soundarya understands Gautam. She console Gautam.
Archana scream who is Gautam to keep them hungry. Soundarya defend Gautam. Priyanka asks Gautam to save himself from elimination took the decision.
Inmates refuse to accept Gautam's captaincy.
Gautam says everyone is playing selfish thus he thought about himself. Sajid talk with Ankit and Stan. He says Gautam took wrong decision. Abdu gets angry on Gautam.
Gautam talks with Priyanka and Soundarya. Priyanka tries to convince Gautam to step back.
Inmates' claim Gautam want to get saved from nomination thus he took the captaincy.
Bigg Boss asks Gautam to keep ration in the store room and take over captain's room. Gautam request Bigg Boss to reverse his decision. Bigg Boss congratulate Gautam for becoming the new captain of the house.
Archana cries. Ankit and Priyanka console Archana. They ask Archana not to waste her energy or she will get hungry.
Abdu calls Gautam's stupid. Soundarya support Gautam
Sajid assure Abdu that he will not sleep hungry no matter what.
Tina gets angry on Shalin for involving Gautam in their conversation.
Gautam begs Bigg Boss to reverse his decision.
Nimrit says to Tina that she don't want Gautam's favour as he is begging to reverse his decision
Soundarya talks with Gautam and says inmates reacting as if Bigg Boss will not send ration again.
Salman meet inmates and asks them not to react on Gautam's decision as it is a game.
Gautam regret his decision. Salman asks Gautam if he wanted to become a captain or not. Gautam says he want to become a captain but not like this. Salman says it doesn't matter as he is a captain now.
Salman says Gautam sacrificed one week ration of others to become captain. Soundarya says she is standing with Gautam
Salman explain to Gautam that none will sacrifice ration for him than why he is thinking so much about other. He asks Gautam to stand by his decision. Gautam says he owns his decision.
Furthermore, Salman says Gautam is evicted. Inmates panic expects Sajid, Archana, Shiv, Abdu and Stan. He discloses later that Gautam is saved.
Salman says everyone claim Abdu is strong and will not get evicted but he is going home. Nimrit cries for Abdu.
Next, Salman tells that no elimination this week.
Salman welcome Katrina Kaif on the stage. Katrina enjoys with Salman.
Salman promote Katrina's upcoming movie phone bhoot. Katrina perform a task with Salman. Both dance together on tip tip barsa pani.
Katrina welcomes Siddhant and Ishaan. Salman perform a task with Ishaan and Siddhant.
Ishaan and Siddhant enter the house. They meet inmates. Salman and Katrina decide to instruct Ishaan and Siddhant from the stage.
Ishaan and Siddhant perform a task to uplift the mood of inmates.
Katrina meets inmates and promote phone bhoot movie.
Ishaan, Siddhant and Katrina give inmates a chance to punish other contender.
Most of the Inmates punish Gautam. Shiv takes Shalin's name.
Stan punishes Archana. Gautam punishes Nimrit.
Soundarya punishes Shiv.
Shalin punishes Tina for crushing on Siddhant.
Siddhant do rap with Stan.
Ishaan dances with Shiv.
Bigg Boss asks inmates to have food for tonight. Nimrit, Archana, Shiv and Abdu fetch the food.
Stan talks with Gori and says he hates Gautam. He add Gautam is not regretting his decision.
Soundarya stand by Gautam
Sajid decide to teach a lesson to Gautam.
Inmates decide to ruin Gautam's captaincy.
Shiv, Sajid and Stan discuss about Gautam.
Archana talk with Priyanka and says Gautam is coward.
Gautam talk with Soundarya and says the task was given to show everyone's true color.
Lastly, Gautam decide to sort the issue created by him. [Episode Ends]
Also Check: