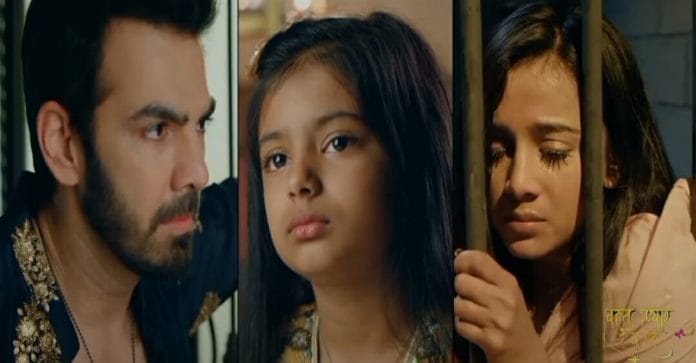 Bohot Pyaar Karte Hai Spoilers, Upcoming Story, Latest Gossip , Future Story, Latest News and Upcoming Twist on tellyexpress.com
Starbharat's show Bohot Pyaar Karte Hai is gearing up with an interesting drama with Ritesh gets upset when Gayatri allows Zoon to stay with Vivek and decides to find a way to adopt Zoon while Indu gets determined to fight for her rights on Zoon.
Now it will be interesting to see what will happen next? Who will win Zoon's custody? What will Ritesh do next to adopt Zoon? Will Indu learn about Kadambari's cunning motive against Zoon?
In the previous episode we had seen that Zoon was walking on the road alone. Rahul informed Ritesh about Kaamna sharing Zoon's photo to all the police station to trace her and assured they will find Zoon. Indu searched for Zoon then started crying hard when she failed to find her. Kadambari called one of her friend and asked to gather information about Zoon. A man saved Zoon from getting hit by the truck loaded with woods.
Zoon got hungry but realised she dont have money so she decided to have the Vada Pav fell in the sand. Before she could take it someone stomped which made her cry. She then decided to cross the road alone but got scared when a car approached her.
The car get stopped. A stranger named Swati calmed down a scared Zoon. She then enquired her about herself and her parents. Zoon told her she dont have parents. Swati called the police station. Indu and Ritesh received a call from station so they both rushed there. Ritesh went to see Zoon.
Zoon told him she went to meet Lord Ganesha to gave back all the happiness that Indu was forced to sacrifice for her. Ritesh got angry at Indu for revealing Zoon the truth about her being an orphan. Indu rushed to where Zoon was in the police station but stopped when Rahul informed that Zoon told the stranger that she dont have parents.
Indu ran out and cried saying Zoon was hating her that's why she told such thing. Vivek tried to pacify her. Meanwhile Asha tried Zoon to change her mind to meet Indu but got upset when the latter refused. Vivek gave Indu the toffee wrapper which Zoon asked him to do it.
Indu recalled Zoon's idea to apologise to one another in an unique way. She got relived understanding that Zoon was not angry or upset with her but realised Zoon was saying sorry to her and wondered why Zoon was apologising to her.
In the upcoming episode it will be shown that Gayatri will inform Ritesh he is unmarried so he can't able to adopt Zoon. Ritesh will get shocked. Indu will inform her decision to file a petition to legally adopt Zoon. Sunita will refuse to support Indu which will lead the latter to swear on God to never get married. Sunita will get hurt. Ritesh will ask to find a way for him to adopt Zoon.
To know more about what's happening in Your favorite shows keep checking this space.