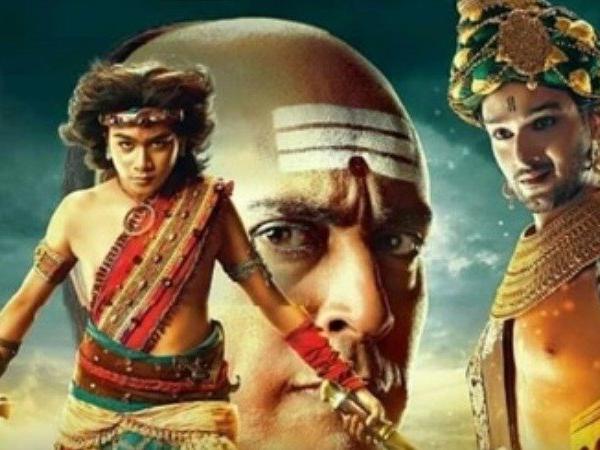 Chanakya, Chandragupta eye the chamber of secrets, rob Dhananand! 
Siddharth Kumar Tewary's historical mega series Porus which seamlessly translated to its extension, now 
Chandragupta
Maurya has struck a chord with the audience with the Chandragupta's solidarity with the greatest teacher, philosopher & royal advisor Chanakya. 
The show revolves around the life journey of the founder of the 
Maurya
 empire, orphaned & abandoned 
Chandragupta
Maurya
.
While the camaraderie that they share is a delight to watch with Chandragupta training under Chanakya which is considered to be of prime importance in our history. It is this training that will help Chandragupta become the future kind of United India & help him tactfully deal with Dhananand.
 The upcoming track will be a revelation for sinister Dhananand as Chandragupta makes his move to rob him off his wealth, a source shares further development, 'The story swiftly progresses to the part where Chandragupta & Chanakya device a plan to steal Dhananand's wealth to weaken up & use it against him. In the process Dhananand learns about Chanakya's involvement as he trying to safeguard his wealth unaware about Chandragupta as a part of the robbery. After a failed attempt underwater, the duo will eventually find out the secret place where Dhananand has hidden all of his wealth.'
'It will be an interesting ride straight out of a treasure hunt film as Chandragupta & Chanakya successfully complete the robbery through a riddle that leads them to the secret chamber where Dhananand had hid his wealth. This will be the beginning of a secret revolution for Dhananand.'
Watch the promo below :-