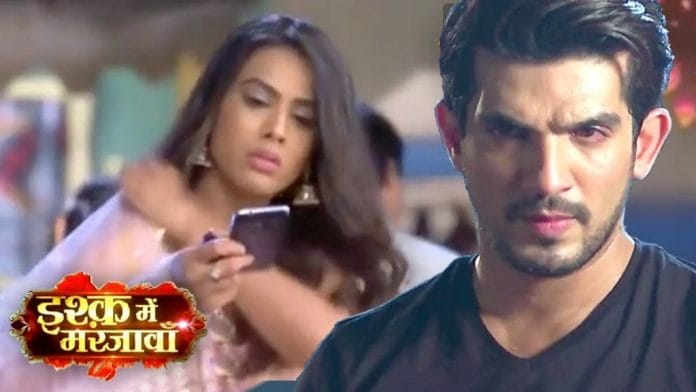 Colorstv show Ishq Mei Marjawan, which is known for its revengeful plot is going to witness some more twists and turns.
In the episodes it is seen someone killed Tara and the incident shocked Aarohi, Deep and Netra. The three of them raised finger on each other claiming that each has their own motive to kill Tara. Later, at the court Deep accuses Aarohi to be Tara's murderer. He tells in the court that he has seen Aarohi at the spot where Tara's body was found. Aarohi tries to prove that Deep has killed Tara and everyone gets shocked when she reveals that Deep is not blind and can see everything.
Next in Ishq Mei Marjawan, Deep brings back Aarohi's father and blackmails her to do what he says else he will kill his father. Aarohi agrees to him and asked him not to do anything wrong with his father. She says he has already taken life of each person near to him but she will not let to happen anything to her father. Deep says for that she has to work for him. Deep and her mother gets ready to board the flight but someone kidnaps Vasu. Deep made Aarohi's father behind the bars claiming him as the culprit and the man behind his mother's kidnapping. Aarohi yells at Deep and asks why he can't leave her. She shouts why he always create a trouble for her. Deep says he learned a shocking truth that you have kidnapped by mother and if you will not free her, he will kill her father. Aarohi says she don't know anything about his mother. Meanwhile, someone calls and tells Aarohi to bring 40lacs and they will free Vasu. Aarohi tries to find Vasu.
What happens next will be interesting to watch.
For more updates keep looking this space.