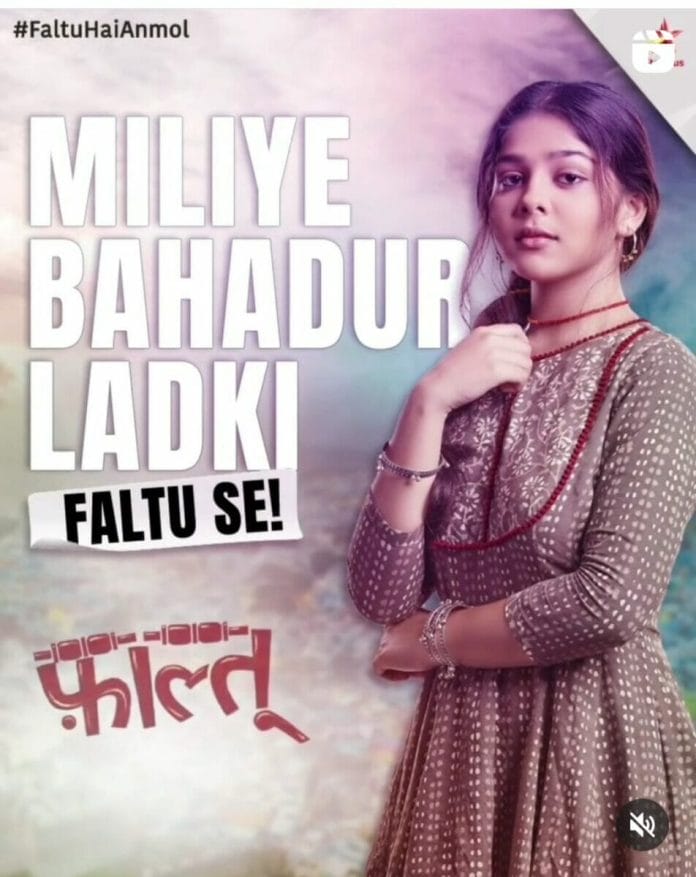 Faltu 18th January 2023 Written Update on TellyExpress.com
Episode starts with Faltu packing the crackers when someone knocks the door. She moves towards the door and opens it. The man informs her that he is from Mittals company and is here to give the job offer letter to Pratap and Charan. He ask about them, to which Faltu replies that they aren't there and ask him to leave. She proclaims that they don't want to take the job as well. The man tries to convince Faltu but she stays adamant on her decision and closes the door. The man goes towards Siddharth's car and notify about Faltu's decision.
Here, Faltu locks herself and worries about the man getting her address. She thinks that how he found about where she lives and thinks that if Ayaan have sended him to help her. She starts thinking about the possibilities and worries about it. Meanwhile, Siddharth gets shocked by Faltu's decision and ask the person to keep an eye on her movements.
Ayaan talks to an agent and shows his the photo of Ajit. He ask the latter to take out his photo from the recorded video and find about the latter. The agent assures Ayaan while at that time Siddharth comes there. He smirks looking at Ayaan and confronts that what he is trying to do? Ayaan ask him to stay away from his matter.
Elsewhere, Siddharth says that he doesn't have any interest in Ayaan and just came to call him as everyone is asking for him. Meanwhile, Dr. Ajit sits inside Mittals house to meet Ayaan but Tanisha declares that he won't come to meet any guests. Suhanna states that Tanisha must have taken Ayaan to show the decoration and states that he won't come down stairs.
Savita and Dadi feels bad hearing Tanisha's decision while Dr. Ajit and his father goes away from there stating that they will come to meet Ayaan sometime else. Tanisha surprises Ayaan with the decoration of their room while he fakes his excitement. She gets upset noticing him not paying attention and becomes sad.
Ahead, Ayaan tries to get inside his room while his cousins teases him and ask for money to enter his own room. He bargains with them while Tanisha ask him to give them the money. He does as per her saying and enters the room, while others goes out from there after closing the door.
Faltu shares her worry with Charan and insists to shift the house but he denies stating that they can't do it. She worries that what will happen if Ayaan questions her about the Vermilion in front of Charan. She gets tensed about their questions while Dr. Ajit comes there and tries to offer help to Faltu, but she denies to take it from him.
Further, Faltu enjoys the dancing ceremony of a marriage function. Pratap tells her about how bride and groom are dancing, while she also starts dancing and Charan gets elated upon seeing her happy. She imagines Ayaan in front of her and dances along with him. She also confesses her love for Ayaan but then comes back to the reality.
Precap:- Tanisha brings Ayaan closer to her and they both stares at one another. She gets romantic with him, while Dr. Ajit goes to Charan's house and ask for his permission. He states that he likes Faltu and wants to marry her, while they all gets shocked. Meanwhile, Ayaan keeps looking at Tanisha being silent.
Click to read