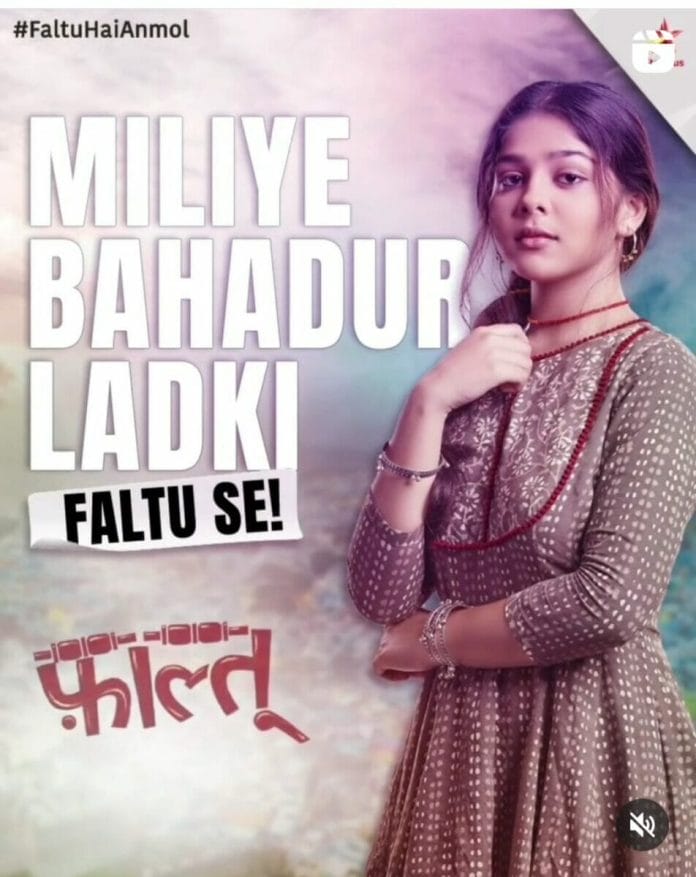 Faltu 17th January 2023 Written Update on TellyExpress.com
Episode starts with Pratap and Charan taking Faltu inside their house after all the chaos. They makes her sit and proclaims that she was right about the neighbors, as they are really helpful towards them. Charan asks for water, while Pratap was about to go to bring it for him. But, Faltu stops him and states that she will get the water for her father. Pratap says how she can go towards the kitchen? To which she assures him and walks towards the kitchen by counting steps. She fills the water and gives it to Charan.
Here, Faltu even walks towards the switch board and on the light. She says that she counted the steps of the house while Pratap and Charan gets impressed by her. She states that now she have to accept her fate and will have to live her life like a blind. She proclaims that she will start accommodating with her new life, while Charan feels bad for her.
Charan gets emotional and blesses Faltu, stating that God will surely help them. Meanwhile, a boy along with a man comes there and tells Charan about the eye camp. They proclaims that Faltu can get her treatment for free from the camp, while her family gets elated after hearing about it and shows their gratitude for the information.
Elsewhere, Faltu takes a bath and recalls the words of her sister that not putting Vermilion can cause problem to the husband. She decides to hide Vermilion in her hair and ask Pratap to bring it from the market. He questions her about it, to which she lies and insists him to get it but he says that he is working on something important and will get it after sometime.
The old lady comes inside Faltu's house and gets concerned for her. She gives crackers to Faltu and ask her to pack it. The latter asl the lady for the Vermilion and again lies to her. The lady gives her the Vermilion box while she immediately applies it on her head. At that time Pratap comes there but couldn't able to notice her hairline. He gets suspicious seeing her hand filled with red colour and ask about it, while she handles the situation.
Ahead, Siddharth gets furious after learning about Guruji's decision. He lashes out stating that how can he see Tanisha spending her first night with Ayaan. Sumitra gets concerned for him after learning about his true love for Tanisha and assures that he won't let Ayaan and her come close to one another.
Siddharth gets an idea and ask Sumitra not to do anything. He proclaims that Ayaan himself won't touch Tanisha if he loves Faltu. Meanwhile, the latter arranges her room with flowers for the first night while Savita and Dadi appreciates it. Whereas, Siddharth finds about the information of Faltu's eye surgery and smirks thinking that what Ayaan will do to save Faltu's eyes. He then tells about it to Tanisha and instigates her against Ayaan.
Further, Ayaan gets worried about Faltu and keeps thinking about her. Whereas, Dr. Ajit comes to Mittals house in order to meet his father's boss. They waits for Ayaan to come but Tanisha stops him and ask to spend time with her. She gets romantic with him while he moves her away. She tells that Ayaan won't be able to meet the guests and takes her inside the room, while Savita gets upset with her behavior.
Precap:- Ayaan confronts Faltu and holds her hands. He starts twirling her while she tries to stop him. He puts his finger on her lips and ask not to say anything. She tells that they have to stay away from one another, to which he question why? She replies that because she started loving him immensely. She smiles while confessing her feelings while he also gets elated. He ask her not to think about others.
Click to read