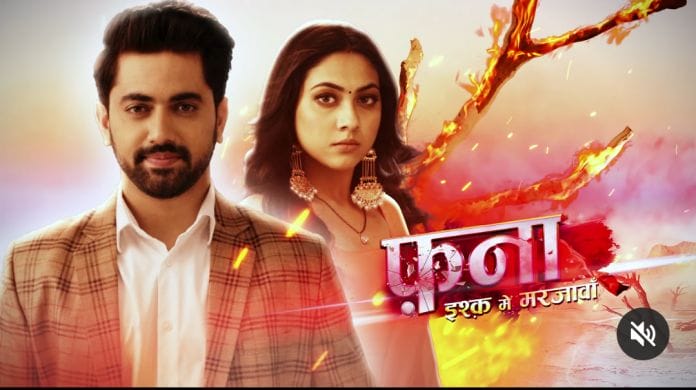 Scene begins in Pakhi walking to and forth in terrace thinking about her parents return. She has no idea what's she actually want in her life? She regrets for sending grandma to pilgrimage in this time. She don't wanna leave Agastya. She is confused what to choose in her life. When her parents opposed her relationship with Ishaan she stood adamant to marry him. She takes Agastya's support to convince her parents. She is regretting her decision now. Pakhi is well aware she is in love with Agastya. She is feeling safe and happy with him. She don't like him talking with other girls. She loves the way he giving importance to her in her life. Pakhi feels guilty for doing injustice to Ishaan. But she is helpless in this matter already she fell for Agastya. She fears Agastya may misunderstood her character. What will he think about her? Somewhere in her heart it's clearly saying he won't do like that because he is her Agastya. She feels herself restless. She feels someone hand around her shoulder.
Are you chilling alone here he asks her? What happened to his angry bird? Pakhi didn't think anything just hugs him to feel peace. Agastya gets surprised seeing her act. He feels good seeing her closeness. He worries that something bothering her. He tells her that he find out why did she getting restless. He asks her to check her phone. She deny it and hugs him more. Agastya feels himself drowning into his feelings. He couldn't control himself from falling in love with her cuteness. But his mind alerts him she has feelings for Ishaan. It's wrong to think about it. He makes sure that he might hide his feelings for her. He shows the video call to her. Pakhi's eyes widen seeing Ishaan on call. He is keep apologize to her for not contacting her in business schedule. Agastya signals her to talk with him. Pakhi's eyes gets tears thinking he cares for her as a friend only. If he thinks her as his wife he wouldn't have allow his wife to talk with another man. She thinks that she shouldn't take advantage of this situation. She married to him for grandma's sake.
Agastya wishes good luck them and walks away. Pakhi talks with Ishaan without interest. Pakhi feels pains in her heart thinking about a life without Agastya. Here Agastya gets tears in his eyes seeing his love talking with Ishaan. Both were in pain but poor destiny playing game with them. Pakhi faints while talking with Ishaan. Agastya's eyes widen seeing it. He rushes near her and pats her cheek. He carries her to his room. He dials to doctor and demands him to attend Pakhi. After few minutes doctor comes there and checks Pakhi. He tells him she didn't eat anything and something this bothering her. He advises him to give food to her. Agastya nods to him. Agastya notices Pakhi gets concious. He scolds her for not eat anything. He feeds food to her Pakhi feels happy seeing his care on her.
Screen froze
Also See: