After high voltage drama in colorstv show Gathbandhan, it's time for some light moments between Dhanak and Raghu.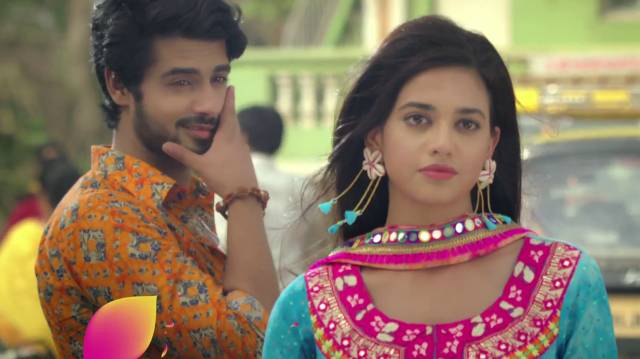 The loyal viewers of the show must be well aware about the current track of the show. In the serial we have seen how Raghu and Dhanak rescued school kids risking their own life.
In the upcoming episode will see goons will attack Dhanak and Raghu once again. Goons will grab Dhanak there Raghu will run to help her but they will hold him too. Goons will try to harm Dhanak and Raghu will shout at them not to touch her. He will throw goons and beat them. Dhanak and Raghu together beat the goons.
You for me, me for you ❤! Don't you love these #RaNak moments on #GathBandhan? Tune in tonight at 9 PM. @Shrutii_Sharmaa @abrarqazi47

Anytime on @justvoot. pic.twitter.com/OoaqSLp49c

— COLORS (@ColorsTV) April 30, 2019
Later, the duo will run from there and go to jungle. Dhanak will recall how Raghu fight with the goons for her. At night Raghu starts a bonfire in jungle and sit together. Dhanak will shiver cos of cold and Raghu will give her his shirt. After Raghu will give her his shirt Dhanak will thank him for everything he does for her. Raghu will feel happy and will say he does this because he loves her, Dhanak will smile looking at him.
Ahead in the story Raghu informs Mai about Dhanak and his escape from the jungle. And on the other hand, Mahendra lays out a plan to seek revenge from all three of them. Some goons will go to Mai and they will paint her with black ink. Mai will get angry and will scream that she will not leave Dhanak. She will take her revenge from her. What next happens in the show will be interesting to watch. Keep watching Gathbandhan, Mon-Fri 9pm on colorstv and till then enjoy Dhanak Raghu jungle moments.
Stay tuned with us for more updates.