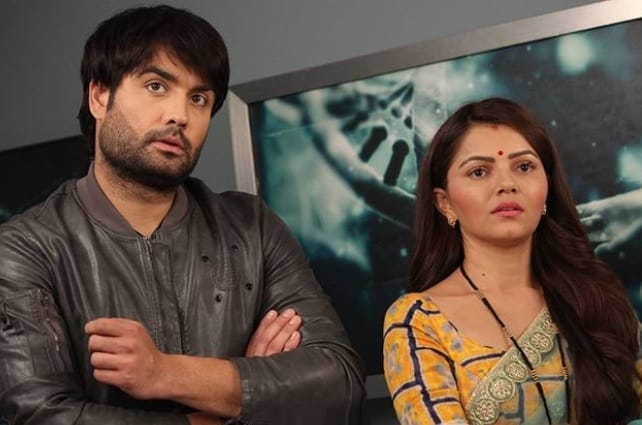 Vivian Dsena, Rubina Dilaik starring show Shakti Astitva Ke Ehsaas ki to witness race twist ahead for Saumya's education.
Currently, in the show School drama is going on where Harman decided to send Saumya to the school. Her mother (Nimmi) didn't allowed Saumya to go to school because of her identity thus Harman motivated Saumya to take admission and get educated. Singh family too supported Saumya and she got admission in the school under Right to Education.
Sindhu aur Saumya ne milkar karaya Harman ka school mein dakhila. Dekhiye aage ki kahaani aaj raat 8 baje sirf #Shakti par. @RubiDilaik @VivianDsena01

Anytime on @justvoot. pic.twitter.com/isG6ai290R

— COLORS (@ColorsTV) April 30, 2019
Now, drama to galore more in the serial after Saumya will realize that Harman's education is equally important. She will come up with a plan so that Harman too can go to school with her. Later, when Saumya will do her study Harman will disturb her by romancing and the duo will share a hug.
Next morning, when Harman will take her to the school she will pull him to the principal office. Harman will do argument with Saumya but Sindhu will take Saumya's side. They both will take him and will ask Principal to give him admission too. Harman will ask them not to listen to Saumya and he will leave from there. Harak Singh and Preeto will come to the school and the duo will get happy hearing this news. Otherside, Saumya will again try to convince Harman by saying he promises her that he can do anything for her happiness. Harman will agree.
In the upcoming episode, will see Harman and Saumya will participate in a couple race. The duo will ultimately win the race and their hoardings are put in the village as the best couple. Singh mates will get happy and they will celebrate. But as reported earlier, as per the new development in the story soon Harman will take an important decision which further will bring differences between the HAYA.
Saumya ke khatir, karta hai uska parivaar har chunautiyon ko paar. Par aisi kaunsi hai baat jo lati hai dono ke beech mein daraar? Dekhiye #Shakti, Mon-Fri raat 8 baje. @RubiDilaik @VivianDsena01

Anytime on @justvoot. pic.twitter.com/js30GTVone

— COLORS (@ColorsTV) April 30, 2019
Stay tuned with us for more updates.