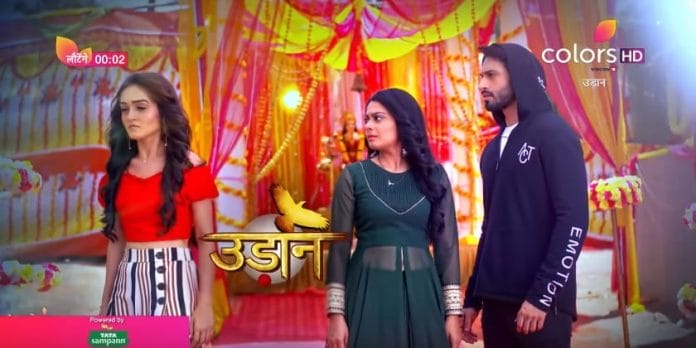 Colors' Popular show Udaan is gaining popularity with every passing day and for Loyal viewers of the show we bring you spoilers of upcoming episode to be aired on 1st May.
Earlier we have seen that Sameer tried to save Anjor but get caught by Bhanu Pratap. Later, Chakor offered to surrender herself on the condition that Bhanu Pratap sets Sameer and Anjor free.
Later Anjor saved Chakor and tried to escape but Bhanu Pratap managed to capture them yet again subsequently, Bhanu Pratap decided to burn them alive.
Poonam tried to kill Chakor in the hospital but a mysterious person stopped her. Meanwhile, Jatin told Anjor and Sameer that Chakor has gone to stay at one of her relatives' house in Azadgunj.
Anjor became shocked after she sees an amnesiac Chakor reuniting with Raghav. Later, it is revealed that Poonam and Raghav are worked together and were responsible for Chakor's acute amnesia.Chakor sees a picture of Anjor and scolds Raghav for not telling her that he had a daughter. Later, Jaya informs Sameer about Vanshika's pregnancy.
In previous episode we have seen that Raghav lied to Chakor that Anjor is dead. Later, Poonam arrived and Raghav told Chakor that she is doctor who has come to treat her illness.
In upcoming episodes we will see that Anjor disguises herself as a doctor and meets Chakor. She then gives Chakor a camera and advices her to record her day-to-day activities as it will help her with her memory.
Wait and keep watching the show for upcoming twists.