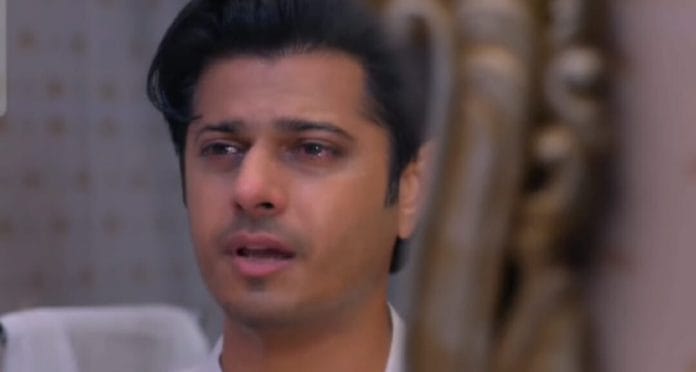 Ghum Hai Kisikey Pyaar Mein Spoilers, Upcoming Story, Latest Gossip , Future Story, Latest News and Upcoming Twist on tellyexpress.com
Star Plus popular daily soap Ghum Hai Kise Key Pyaar Meiin have garnered a huge amount of audience. The gripping storyline filled with twist and turns makes it engaging to the viewers. Previously, Sai got suspicious about Virat's behavior and took Jagtap's help to find about the truth.
They learned about the conversation in between Virat and Anandi, while Sai got hurt finding that Virat is hiding the truth about Vinu being alive. She determined to make Virat confess the truth in front of her. Meanwhile, she also decided to take Karishma to her house in order to look after her. Whereas, Vinayak consoled Pakhi and the latter got emotional.
In the current track, Pakhi states that only Vinayak cares for her and hugs her son. Whereas, Ashwini gets teary eyes after seeing their bond. She prays for Pakhi and wishes for her to get all the happiness in life. Meanwhile, Sai keeps thinking about the secret and declares that she won't spare Virat after getting confirmed.
Here, Vinayak talks to Savi via video call and sees Karishma in their house. He tells about it to his family while Bhavani along with Sonali and Omkar gets furious at Sai for trying to break Mohit and Karishma's relationship.
Chavans blames Sai for the problems in their life while Omkar ask Bhavani to punish Sai. The latter declares that she won't allow Karishma back to their house while Sonali gets shocked after hearing it.
Ahead, Virat takes Mohit to meet Karishma and he gets shocked seeing her in Sai's house. He also finds about her miscarriage and ask about the father of the child. Sai scolds him and makes him understand that Karishma needs him.
Sai tells Mohit about the suffering of Karishma and states that even he is responsible for her condition. She suggest him to have a private conversation with her while he agrees and talks to her.
Later, Mohit decides to take Karishma back to Chavans house and promises to look after her. Whereas, Sai and Virat gets into an argument because of Vinu's death anniversary puja. Sai determines to find about the truth, while Virat sees a nightmare regarding Vinayak.
Now in the upcoming episode, Sai will confront Virat and gives him 72 hours to tell his family that Vinayak is her son and doesn't belong to him or Pakhi. She will proclaim that after 72 hours she will take Vinayak away from them and no one can stop her.
He will try to make her understand but she leaves from there. At that time Ashwini will come there being restless and tells Virat that Pakhi and Vinayak went somewhere and no one knows about there whereabouts. Virat will get shocked hearing about it.
Will Virat find about Pakhi and Vinayak?
Will Virat tell the truth to Chavans?
It would be interesting to see what happens next on the show.
Stay tuned with us for more news, Spoilers and written updates of Ghum Hai Kise Key Pyaar Meiin.