In Star Plus show Krishana Chali London history to once again repeat with Radhey jumping off from the terrace to stop Krishana from leaving.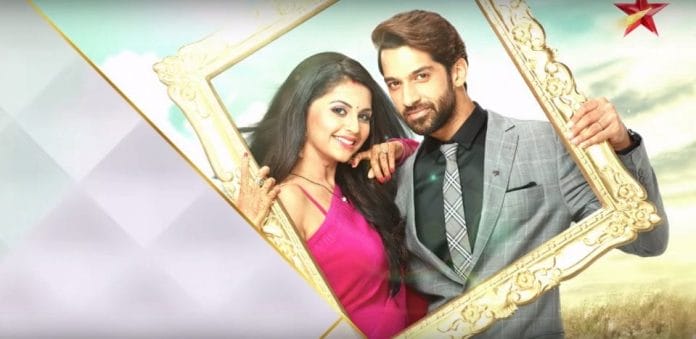 The loyal viewers of the show must be well aware of the incident when Radhey jumped on Krishana's car in the past when she was about to leave him and his house. Now, in the upcoming episodes will again see Radhey jumping off from the terrace to stop Krishana from leaving. Krishana already doubts the person who claims himself as Radhey but his family has accepted him and tells everyone that he is their son. They took Radhey with them but Radhey says he will not go with them until Krishana comes along with him. Krishana accompanies them. Everyone welcomes Radhey and asks him to rest. Meanwhile, Sunaina enters the house and asks Shukala to take his case back as Radhey returned back. She threatens Shukala if he will not do this, she will drag them to the court. She says she wants Veer to come out from the jail because Radhey is alive.
Later, Shukalain will ask Shukala why he is stressed. He says Radhey face doesn't resembles with their son and testing is going on so, before getting happy let's wait for the result. Ahead in the story, Radhey will ask Krishna where she is going. Krishana will ask him to go and sleep. Radhey will address her as his wife. The duo will do argument and later Krishana will decide to leave the house. Radhey will jump off the terrace to stop Krishana from going. He will suffer minor injuries and Krishana will stay back to take care of Radhey.
Is the person is real Radhey or someone has send him to pretend to be Radhey, time will only tell. To know more, keep watching Krishana Chali London
Stay tuned with us for more updates.