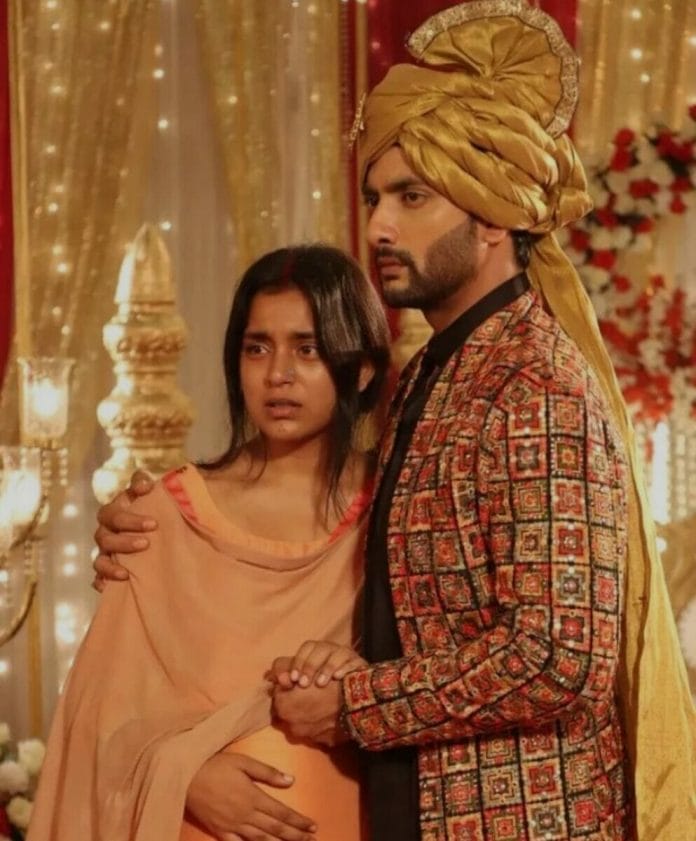 Imlie Spoilers, Upcoming Story, Latest Gossip , Future Story, Latest News and Upcoming Twist on tellyexpress.com
Star Plus popular show Imlie witnessed a five years leap. But makers are planning to make some big changes in the storyline and it will require exit of both the leads from the show. Its indeed a disheartening news for Arylie fans and also exciting at the same time to see who will be the new leads and what will be the upcoming story.
Previously it was shown that Arpita tried to make Aryan realise that he is doing wrong by choosing Malini but Aryan replied that he is doing it to give a normal family to Chini and Imlie has already moved on with someone else. She is no longer a part of his family. There Malini selected her bridal jewel and asked Chini to get involved into it but the latter demanded Imlie which angered Malini.
Preeta and Nila were in shock knowing about Malini's betrayal. Preeta doubted her self worth and Nila seeked revenge from Malini for making fake promises to them. They confronted Malini and she said that she is marrying Aryan just to separate him and Imlie forever.
Preeta finally saw Malini's true colors and later Preeta and Nila met Imlie. They chose to support her and also got happy seeing her pregnant. Chini met Imlie and the latter got emotional. Imlie agreed to team up with Nila and Preeta to expose Malini.
In the upcoming episodes it will be seen Malini will come to Mandap to marry Aryan. Chini will staple her dupatta to stop her from moving forward. Anu and Malini will notice all the recruits of them they hired previously to harm either Chini or Imlie.
Those people will expose Malini's scams in the office and crimes one by one. Preeta and Nila will reveal that they gave their numbers to Imlie and she called them here. Aryan and Rathores will be left shocked to know everything. Malini will turn agressive and she will blame Imlie saying why the latter has to love everything that belongs to her.
Imlie will also reveal how she left Chini alone at the temple. Aryan will save Imlie from Malini's attack. Malini will laugh insanely and will call Imlie as fool for trying to save Chini. Later Chini will clear Aryan's doubts that she made them drink bhaang that's why he and Imlie ended up in hut. Aryan will guess that Imlie is carrying his child.
Will Aryan trust Imlie later?
Will Malini get arrested?
All these questions will be answered in the upcoming episodes.
To know what will happen next in your favourite show Imlie, stay tuned to this space.