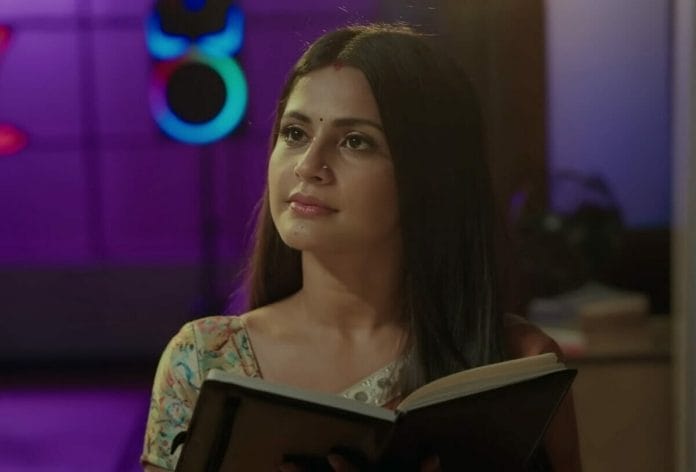 Imlie Spoilers, Upcoming Story, Latest Gossip , Future Story, Latest News and Upcoming Twist on tellyexpress.com
Star Plus popular show Imlie will witness a turning point in the show. Imlie is ready to help out Arto so that he moves on in his life and forgets Chini. How will Imlie do that? It will be exciting to watch what's in store for us.
Previously it was shown that Imlie felt nervous knowing Arto is not coming. She panicked thinking how will she handle the crowd all alone. Manager asked her to play some Arto's recorded songs. Fans kept hooting for Arto. Imlie hid her face and went on stage. Chini asked her friends to throw stuffs at Imlie stating that she is not Arto but is cheating his fans. Imlie started reciting poem seeing everyone's frustration.
The fans didn't accept it either. Later Arto saw that Imlie didn't complete her project yet and he came to concert. He performed for everyone. He gave credits to Imlie for bringing him here though she is afraid of crowd. Chini thought her plan flopped. Rana's got happy seeing Imlie but Shivani, Kia and Akash were not happy.
In the upcoming episodes it will be seen Chini will feel like she is left alone by Imlie again. She will cancel her meeting with Abhishek. There Arto and Imlie will celebrate the new year with his fans. Manager will praise Imlie's poem recitation and Arto will assume she memorized Chini's poetry.
Imlie will finally clear his confusion that she is the poet not Chini. She won't be surprised as Chini is selfish. Arto will feel guilty for failing to see the truth and trusting Chini. Imlie will rebuke Chini for trying to snatch her existence, husband and everything shamelessly.
Imlie will say to Arto that she won't write poems again which will upset him. Imlie will go on a field trip and Kia will decide to devise a plan. Later Imlie will give speech to villagers in their language.
Chini will insult her saying she was thrown out of the school and has no knowledge. Arto will stop Chini from insulting her.
What will Chini say?
All these questions will be answered in the upcoming episodes.
To know what will happen next in your favourite show Imlie, stay tuned to this space.