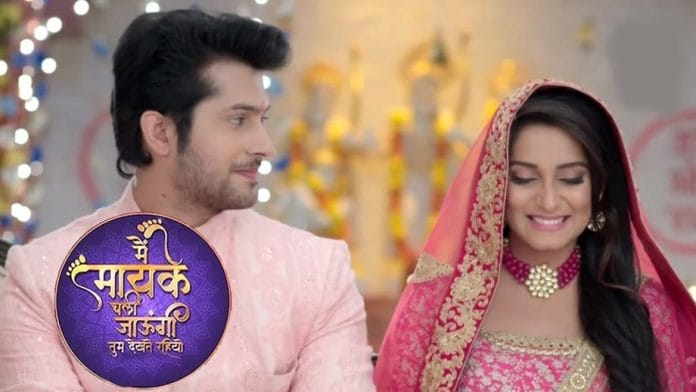 Sony TV Show main maike chali jaungi is focusing on issue of getting married in older age these days. Jaya who wants to get her mom satyadevi married to Vicky to lead a happy and blissful life. On the other hand the entire sunaina family is against her and blaming satyadevi for the same reason Though that's not enough to stop Jaya from proceeding further.
Rama is scolding Jaya for doing something which is not right in terms of of society and their social taboos. She also said she is Jaya is hurting her father's reputation and sentiments. Jay also reported back saying that a husband who who disapproved his pregnant wife with his two kids without giving a thought that where will they go or what will they do who doesn't deserve to be her father or someone whose feelings can matter for her. Her mother has every right to be happy and being loved in her life so so she doesn't think she is causing any harm to anybody. Samar managed to handle the situation and later on he tries to confront Jaya but she is firm on her stand.
Meanwhile between all these wiki decided to leave the house seeing all the chaos around him. Well what will be Jaya's next step in this case?
To know about the answer to keep watching the show and also keep an eye to our page for exclusive updates.