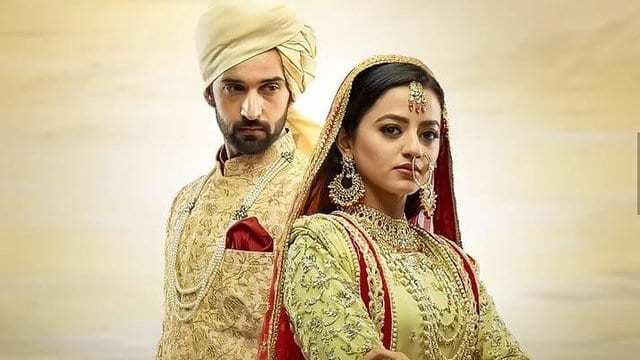 Star Bharat newly launched show Sufiyana Pyar Mera which is starring Helly Shah and Rajveer Singh in the lead roles is having some high points in their story line in this week. As we all know Zaroon had declined already for the alliance of him and Kainat in the show and the final decision for Zaroon and Saltanat marriage is came on to Kainat. Dadaji said if Kainat agrees for the marriage then only Zaroon will get married to Saltanat.
Well the parents of both would be bride and groom are all agree for the marriage and they also decided to make them married in Canada for their happiness even if the house-mates of the family doesn't agree for the alliance. In today's episode viewers of the show will get to see Zaroon and saltanat will go to a jewellery shop and zaroon will tie and necklace around Saltanat neck.
On the other hand Kainaat will agree for the alliance but still stick to her belief of getting Zaroon back in her life. On the other hand, daddy will ask Hamza how to stop the wedding immediately. Kainat also said to Saltanat that she will only get engaged to Zaroon and engagement is not nikah or marriage. She will wait for her almighty to make the decision in her favour one day. Saltanat is left shocked and stunned with her behaviour and words. Well the story is getting interesting with each passing day isn't it? Will Zaroon and Saltanat be able to unite with each other overcoming all this obstacles in their life?
Keep reading this space for more such updates about your show.