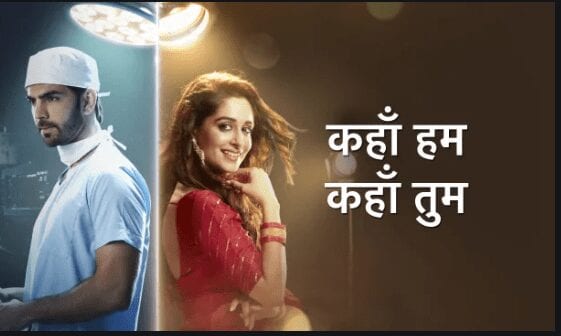 Today's episode starts with Sonakshi meeting Rohit. She sees him struggling with his life. Rohit asks Sonakshi why she is here. And asks her if she is feeling good seeing his condition. Sonakshi says to Rohit that she is here to save his life too as her animosity is still left and they have to fight with each other.
Ahead, Sonakshi asks doctor to start the procedure. Here, Nishi asks Doctor to prepare antidote anyhow as because of Sonakshi Sippy hospital will rose to fame and they will get money too.
Sonakshi asks Tulsi to somehow manage to save Rohit. Tulsi gets impressed with Sonakshi's love for Rohit. There, Suman and Sumit run to the hospital to stop Sonakshi from risking her life. Meanwhile, operation starts and nurse asks Suman to stand out. Suman taunts Venna and Nishi.
Other side, doctor tells to Tulsi and Simmi that Sonakshi's body rejected the virus and she might die because of cardiac arrest. He says they need a cardiologist. Sonakshi's health worsens. Suman curses Venna and family for risking Sonakshi's life for their sake.
Simmi tells to Rohit that Sonakshi's body rejected the virus. Rohit tells Simmi a way to make an antidote from Sonakshi's blood. At Sippy mansion, Tanya cries learning that she can't become mother ever. Rohan asks Tanya to relax and Tanya accuses Rohan for her condition. Rohan asks Tanya to forgive him.
Later, Suman and Sumit pray for Sonakshi. Sonakshi's surgery gets successful. Doctor thanks Rohit for helping them. Doctor praises Sonakshi's bravery in front of Suman and Sumit. Rohit feels relaxed and asks Tulsi and Simmi to make him visit Sonakshi once. Here, Suman asks Venna to thanks Sonakshi for saving Rohit's life. Nishi thinks before Venna melts by Sonakshi's act she instigates her against Sonakshi. Rohit sees Sonakshi from far. (Episode Ends)
Precap: Rohit's health worsens. Sonakshi disguise as nurse.