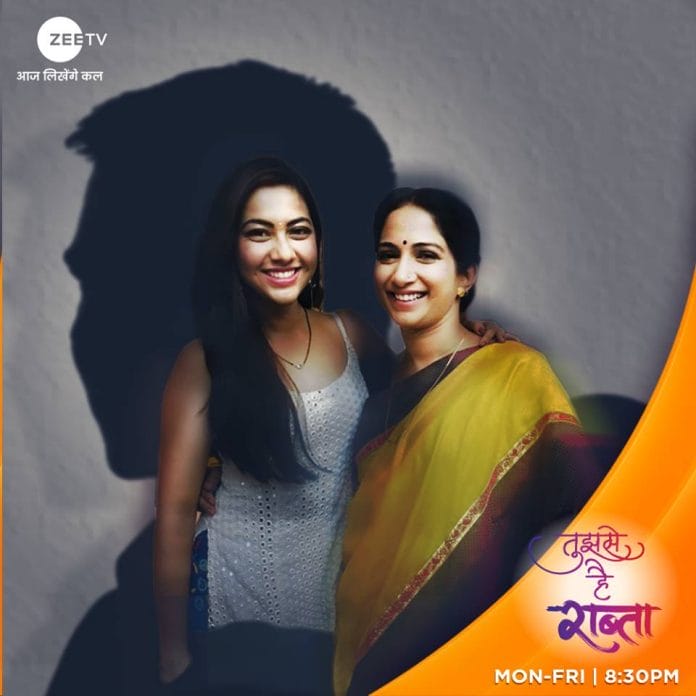 Zee TV's one of the popular show Tujhse Hai Raabta is currently seeing another unwanted separation track of Kalyani and Malhar. The current track of the show is witnessing a big twist with Appa committing suicide and the blame comes on Malhar. Though all knows that it's a plain setup by someone to frame Malhar and make him go through sufferings. Now with Atul being back at the Deshmukh house the situation is getting more tough for Kalyani and Anupriya.
Now in the upcoming episodes of the show viewers will witness some major happenings in the lives of Malhar and Kalyani. While amidst of all these things started to getting normal between Malhar and Kalyani marriage, Atul is being the major obstacle currently. The ardent audience of the show will see Anupriya advising Kalyani to go and meet Malhar.
She will further ask her to have a word with him regarding their relationship. While going to meet Malhar Atul will stop Kalyani and try to restrict her from going to meet Malhar. However Kalyani will refuse and in the heat of the argument Atul will slap Kalyani. Well now it will be interesting to see how Kalyani overcome this hurdles and meet her husband.
An agitated Kalyani takes an iron rod and proceeds towards Ahilya with the intention of hitting her. Ahilya tells her that she will never be able to take Moksha's custody.
In upcoming episode we will see that Kalyani asks Malhar to live with Sampada in order to secure Moksha's future. Later, Sarthak tells Malhar that the judge wants to meet him and Kalyani but Atul locks her in a room.
What is your prediction on the whole scenario, let us know in the comment box below.