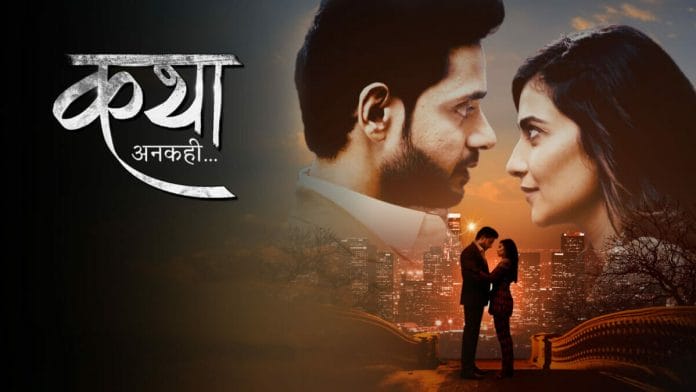 Katha Ankahee 14th November 2023 Written Update on TellyExpress.com
Episode starts with the conversation between Katha and Raghav. Seeing the tensed face of Katha, he asks about her worry. Seeing the poor and long face of Katha, Raghav forbids her not to worry about anything. He knows very well that Katha is worried about Viaan. When he speaks out that, Katha gets embarrassed. She tries to hide her concern for Viaan, but Raghav sympathies her and asks her to take the rest. Katha promises if she feel anything uncomfortable about Viaan, she will tell him. Katha says she is feeling very tired and she wants to take some rest.
Raghav says he is going to a art gallery to purchase a painting. They also discuss about Viaan's invitation. When Raghav is puzzled to thinking what gift she should give to Viaan, Katha suggests him to give a pen. Though, Raghav doesn't find it relevant, but Katha explains as Viaan is a writer, he will love a exclusive pen. Raghav understands her point and finalizes that they will give a pen to Raghav.
In the office, Katha thinks of Viaan which makes her indifferent. Seeing her, Viaan also stares at her. Katha directly says that she won't show up for the diwali party, as Viaan invited her. Katha requests Viaan not to do anything which makes Raghav uneasy and uncomfortable. She doesn't want anything mishap would take place. Viaan gets offended as Katha misinterprets his intention. Viaan confirms that he wouldn't do anything which will make the family of Raghav unwelcome. Katha says that she doesn't want to impress everyone and even doesn't want to meet Viaan anymore. Though, Katha clears out that she wouldn't show up, but still Viaan expects her in the diwali party.
When Katha is about to leave the office, she meets her friend who requests Katha not to attend the party, as Viaan would start to build the castle in the air. Katha feels emotional. In the evening, Raghav seems very excited and looking handsome. Meanwhile, the parents of Raghav wear the same colour dresses and Raghav pulls their leg. When Raghav expects Katha in a beautiful party attire, then Katha says she couldn't attend the party. Though, Raghav wants to stay in the house for Katha, she wants them to attend the party.
After a while, Raghav and his family attend the party of Viaan. Not getting Katha in the party, Viaan and his mother get upset but they don't express their sadnessin front of them. In the home, Katha recalls her old memories with Viaan which makes her to emotional.
Episode ends.
Precap : Though Katha promises she wouldn't show up, later she joins the party of Viaan.
Click to read