Prerna returns back to Basu house to teach good lesson to Komolika.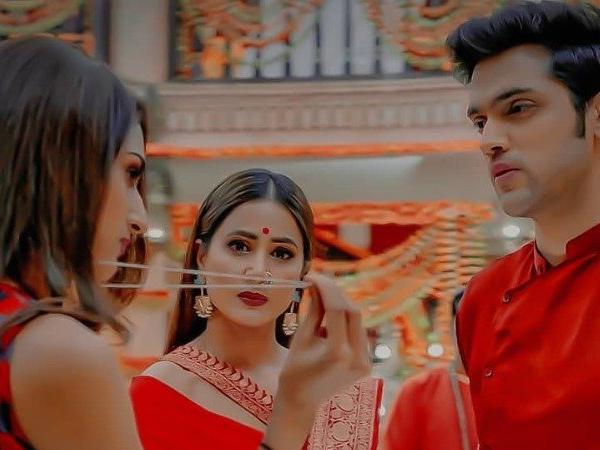 In Star Plus reboot version of Kasauti Zindagi Kay viewers will witness high voltage drama with Prerna returning back to Basu mansion.
Vikrant helps Prerna to come out from jail. He assured her that he will help her to take her revenge from Anurag and Komolika. Everyone gets shocked seeing Prerna. Later Anurag says to Prerna that no one helps anyone without a reason. Prerna will tell her Yes he too has a motive behind helping her. Prerna calls Vikrant to meet the people of Basu house.
Anurag warned Prerna to stay away from Vikrant, as he is not a worthy person. Prerna says she knows what she is doing. Vikrant left the place by warning Komolika that he is going to take his revenge from her.
Later, Prerna confronts Anurag that why he sold her love to Komolika for his business. Anurag tried to clear her doubt but Prerna says she will punish him for his deeds. Prerna gets sprain and Anurag drops her to the room.
Now in the upcoming episode will see Basus fix Sahil and Tapur's marriage. After this Prerna will take an advantage of the situation and triggers a fight between Nivedita and Komolika. Angry Komolika will once again show her power and asks lawyer to make papers so that she can tell Prerna that she owns her house. Anurag overhears her but pretends that he didn't hear anything.  Komolika will go to Prerna and she will say that she is getting all her game plans but she cannot take Anurag from her. Prerna will say right she doesn't need to snatch Anurag from her as he is her husband. She will also raise a point that there is no relation between her and Anurag, as they still don't share a room together. Komolika will be irked hearing this and it will be interesting to watch what she does next.
For more updates keep looking this space.