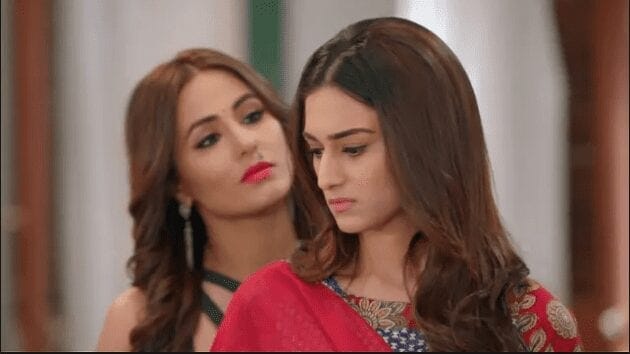 Major twist ahead in Star Plus popular show Kasauti Zindagi Kay2, with Komolika getting successful in insulting Prerna.
In the show Kasauti Zindagi Kay2 as reported earlier, Komolika has planned to insult Prerna, so that she can win Anurag forever.
Amid Tapur's engagement ceremony Komolika will play a video which will shock everyone out there. Komolika was irked seeing Anurag and Prerna closeness. She decides to create a rift between the duo at the function. Komolika tells her plan to Moloy Basu. She discloses her evil plan to Moloy. Komolika tells him that she has done exactly the same with his favorite Prerna like the way he has recorded her intensions and was about to expose her in front of the family.
Now, in the upcoming episode will see, Komolika will ask the waiter to spike the drink of Prerna and Vikrant. Prerna will drink the spiked drink along with Vikrant and both will feel fuzzy.
Later, Komolika will again bribe the waiter to spill the drink on Vikrant's dress. Prerna will take Vikrant to change his cloth. Here, Komolika will record the same and she will play their video in front of all in the party. In the video, Vikrant is shirtless and Prerna is standing close to him. Seeing this video of Prerna an enraged Mohini will slap Prerna. There Komolika will be happy seeing the drama. But her happiness will not be for long as ahead in the story she will be exposed and next Mohini will slap her. The promo of the same is out too, where Anurag drags her and Komolika tries to save herself. Mohini slaps her hard for betraying them and later family throws her out from the house.
So, is this the end of Komolika from the show? Well time will only tell, keep watching the show.
Stay tuned with us for more updates.