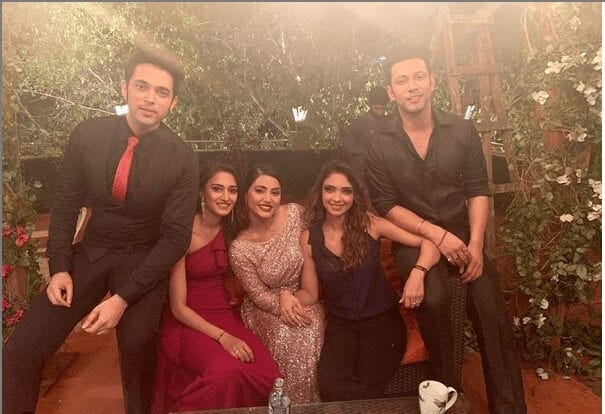 Kasauti Zindagi kay2 to witness edge of the seat drama in the coming days with Komolika getting exposed in the show thus making her exist from Anurag and Prerna's life.
Star Plus show Kasauti Zindagi Kay which is fetching high ratings at Trp chart, will witness major drama ahead as the current track which is revolving around Anurag, Prerna and Komolika is marching towards it's end.
After Komolika and Anurag got married drama was high in the serial when Prerna interrupted them claiming that Anurag has already married her. Prerna started living at Basu mansion to revenge Anurag for betraying her and amid that we have seen many ups and down in the show. Ahead, when Komolika heard Anurag still feels for Prerna, she decided to kill her. But to a shock her focus got shifted when Anurag's father Moloy Basu gained his consciousness. Komolika got irked and later decides to insult Prerna at the family function. Komolika plan was falling at its place and she was about to win when Anurag interrupts and defends Prerna in front of all.
When guests started insulting Prerna after she got caught with Vikrant, Anurag decides to speak the truth. Anurag asked everyone not to leave the venue till he brings out the truth in front of all. He says to them no girl will be fool to fix live camera to her room and he is for sure that someone has done it purposely. And not to a surprise Komolika will be captured as culprit and Anurag will throw her out.
Check out the promo below if you haven't yet seen!
So this is how Komolika will be thrown out from the house and as per the sources she will slip-off from the terrace and will fall down.
What to do you think is this is the end of Komolika in the show or she will be back to create trouble in Anurag and Prerna's life. Well, time will only tell.
Additionally for those who don't know: actress Hina Khan who plays the character of Komolika in the show has some movie commitments thus she is making her exist from the show. She returns or not is still a mystery but the gorgeous actress got a grand farewell party from her co-stars.
Hina Khan's co-stars gave her farewell party last night and shared pictures from the party on their social handle quoting how much they will miss her on the sets.
From Parth Samthaan to Pooja Banerjee actors wrote a good-bye message for Hina khan. Hina too few days back shared a insta story and tells everyone how much she will miss her entire crew.
https://www.instagram.com/p/BxZQNXjF4Ye/
Do tell us how much you will miss her KOMO swag on-screen. Leave comment.
Now, after Komolika Mr. Bajaj an important character of Kasauti Zindagi Kay will make his entry in the reboot version too. Producer Ekta Kapoor is still hunting for the perfect Mr. Bajaj let's see which actor gonna entertain us next in Kasauti Zindagi Kay2.
Stay tuned with us for more exciting updates and news.