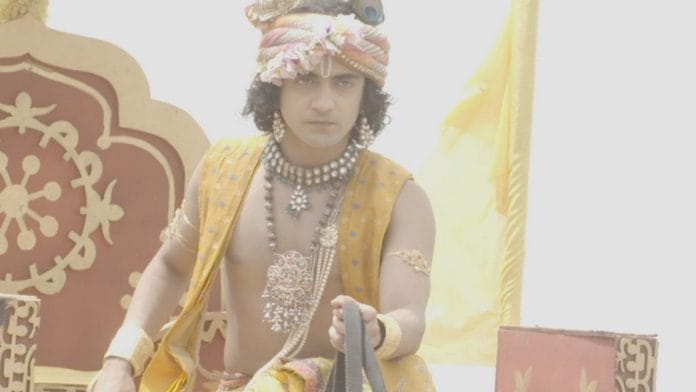 Swastik Production's Radhakrishn is heating up for an interesting turn of events as in the upcoming episodes Krishna expresses his intent to propose Radha for marriage. Fans of the eternally beautiful mythological romance of much adored couple Radhakrishn can feel the love and dedication of Krishna for Radha as he professes his love and wish of marriage to Balram. However, against this will of Krishna, we will see Maiya Yashoda who will be angry at Krishna for his decision. Now it will be quite interesting to see how Krishna balances his beloved mother's anger and his desire to have the love of his life as his wife. In the later episodes, Krishna will tell Radha a secret message.
To know about what the secret message is and how it further unfolds the iconic love saga of Radha Krishna is going to be a treat for its viewers.
Keep buzzing for more updates.