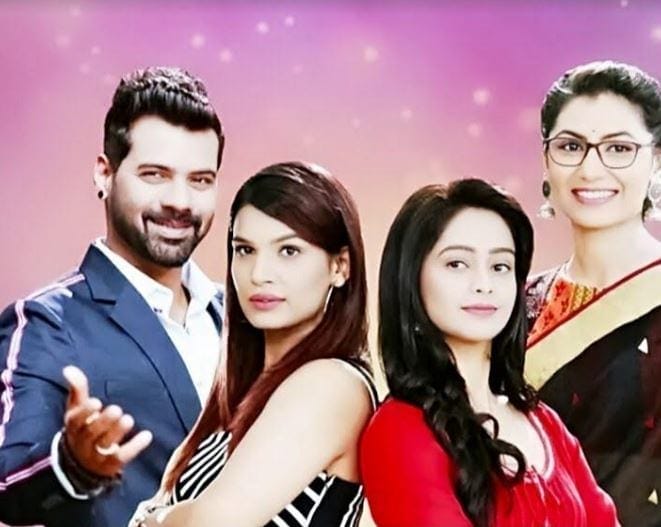 Today's episode starts with Ranbir asking Saloni to show her mobile. Maya looks for her mobile and gives it to Ranbir. Ranbir check the phone and tells to Saloni that her gallery is empty. Saloni than recalls and tells to Ranbir that she bumped into the same girl who is trying to trap her and she might have deleted her photos.
Here, Prachi records Maya's confession where she confessed that she did all this for the money. Rhea sees Prachi recording Maya's confession. There, Prachi tells to Ranbir that she has collected the proof against Maya. Other side, Rhea plans to do Prachi's accident and Maya worries.
Meanwhile, Abhi recalls Aliay's word and doubts. He sees Pragya on road and calls her. Pragya thinks it's her illusion and goes. Rhea drives fast and hits Prachi's auto and Prachi falls down.
Abhi helps Prachi and says he will drop her home. Later, Rhea deletes video from Prachi's mobile. There, Ranbir meets Rhea and says he will drop her home. Afterwards, Prachi asks Abhi to take her to Ranbir's home.
In the next scene, Rhea recalls how Abhi was worrying for Prachi. Ranbir sees her and asks her what is bothering her. She says nothing. Ranbir than tells her that Prachi is at their side and trying to help him to come out from Maya's trap. Rhea feels glad thinking Ranbir still shares secret with her.
There, Prachi tells to Abhi that she is trying to help Ranbir thus gave statement against Ranbir with a hidden motive. Abhi takes Prachi home and Pallavi talks rudely with her. Abhi asks Prachi to take a stand for her self. Aliya asks Abhi to tell a reason behind supporting Prachi. Abhi says Prachi tried to mend the things by her own and didn't take his help. Ranbir and Rhea come and sees Prachi. Ranbir asks what happened. (Episode Ends)