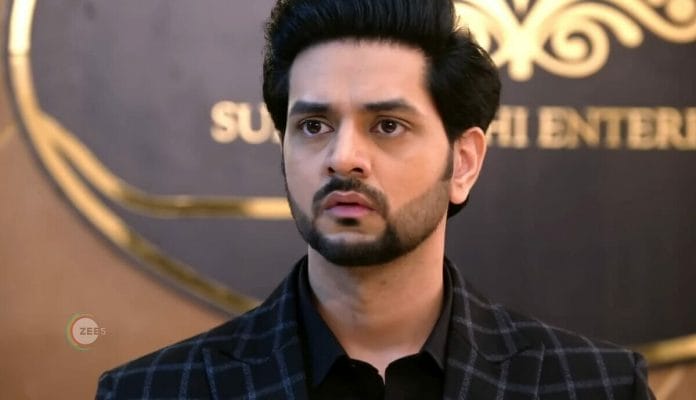 Kundali Bhagya Spoilers, Upcoming Story, Latest Gossip , Future Story, Latest News and Upcoming Twist on tellyexpress.com
Shraddha Arya and Shakti Arora starrer Kundali Bhagya is one of the top Zee TV show. It has been around for a long time now and it was an audience favorite at all times. Now, Luthra ladies reached the airport to leave the country for Kavya's safety so it will be interesting to watch that what going to happen in the future episodes.
Earlier it's seen that, Rishabh told Preeta that he will take loan to get that land so she need not to worry. Preeta told him that she know he will handle the business. She said that she is scared about Kavya's safety. He informed her that he decided to send Luthra ladies to New Zealand.
She won't agree to leave him alone but she got convinced later. Later, Arjun learnt that Luthras going with Kavya to New Zealand and he left for airport. Rishabh learnt that no one is ready to give loan and no one wants to do business with him. He told Sameer that he worked a lot for this project.
Sameer asked him to calm down. In the airport, Kavya played with trolley. Rakhi and Kareena said that Kavya is like Karan. Preeta collided with one man and thought he is scary. Arjun asked Anjali to book flight ticket for him and told her everything. He met with an accident.
Luthra ladies watched breaking news and learnt about terrorists. Arjun regained his consciousness and reached the airport with injuries. But security guards stopped him saying that New Zealand flight would have been takeoff.
In the upcoming episode, we will see will Arjun be able to stop Kavya from leaving India or not.
Who is that scary man? Will Rishabh get loan from anyone?
All these questions will be answered in the upcoming episodes.
To know what will happen next in your favorite show Kundali Bhagya, stay tuned to this space.