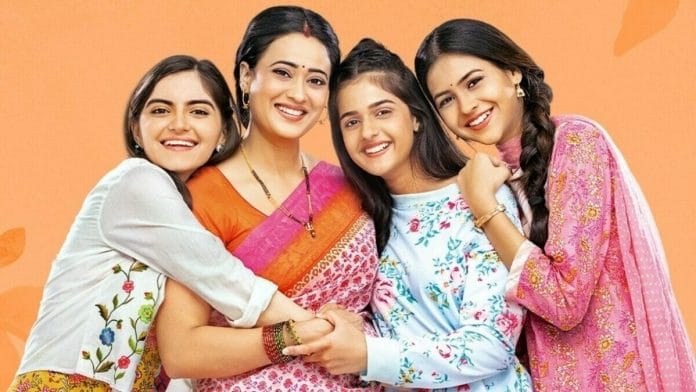 Main Hoon Aparajita 14th January 2023 Written Update On TellyExpress.com
The episode starts with Aparajita saying to Amma that she told her daughters to search for 3 years baby but where they can get the baby as time is very less. Amma says your daughter will definitely bring 3 years baby. Akshay comes there and asks who is searching for 3 years baby. Amma manages to say 3 years baby is missing in the hospital so her parents are searching for her. Akshay asks how careless they are. Amma asks him to leave it. Akshay says let's leave as I'm worried for Chavi. They leave from the hospital. Aparajita feels tensed. Disha, Asha, and Chavi check so many kids but they didn't find anyone. Disha receives a message from Aparajita that they are returning home. Disha and her sisters think about how to manage.
Akshay and Aparajita return home. Aparajita tells Akshay that renovation work is happening at their house and tells him that they are living in the house beside their house. Akshay says he will check it once. Aparajita thinks about how to manage. Workers enter the house. Aparajita shows them to Akshay and takes him to her house. Nia pays the bill to workers and she tells Mohini that she is implementing Aparajita's plan for Akshay's health. Mohini says she doesn't love her. Nia asks her to understand that she is doing for her dad and tells her that she loved her so much. Mohini hugs her.
Guffran opens the door. Akshay asks who's he. Amma says he is a helper boy who came from the village. Akshay asks where is Chavi. Aparajita feels tensed. That time little girl comes to him calling him a dad. Akshay lifts her and plays with her. Aparajita thanks god and smiles seeing her children who are seeing them from their hiding spot. Chavi feels emotional and tries to go out but Disha stops her. Disha recalls how they see Puppy's niece Kiara and asked her to act like Chavi. Amma tells Aparajita that her children did it as they won't accept the defeat. Puppy comes there and asks Akshay how is he. Akshay says he is fine and questions why she gained weight. Puppy manages the situation.
Mohini thanks Manish for returning from Dubai for her. Mohini says Aparajita may trap Akshay as everything is happening in her favor. Manish says I thought you will be depressed but you look fine. Mohini says previously I attracted Akshay in 6 months and this time I will do the same with my magic.
Akshay accepts Kiara as Chavi. Disha says Chavi trained her well. Amma thinks everything is fine. Asha sneezes and comes out from her hiding. She says maa. Akshay asks who's she. Aparajita says Asha is a tuition teacher of Chavi. Kiara manages the situation. Akshay says she was at the hospital too. Aparajita says she came to see you. Akshay asjs why she called her maa. Asha says she said maasi. Aparajita asks Chavi to study and takes Akshay to her room. Akshay says so thus is our room. Aparajita says your room. Akshay asks her to tell him what's the reason behind her anger. Aparajita says she is not angry and asks him to freshen up. Akshay holds her pallu and asks her to prove it by coming toward him and asks her to repeat their first moment. Aparajita takes her pallu and is about to leave but he holds her. Aparajita feels tensed.
Episode ends.
Also Check: