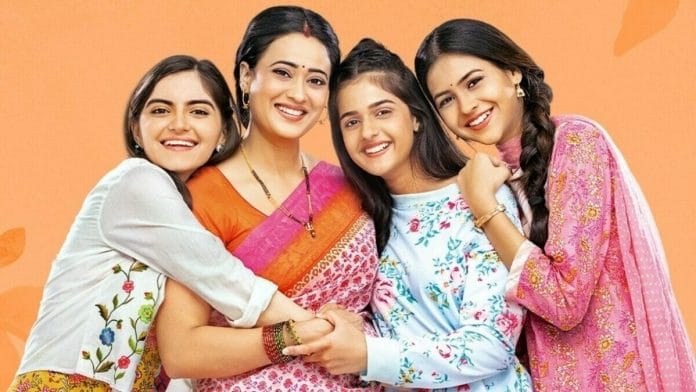 Main Hoon Aparajita 17th January 2023 Written Update On TellyExpress.com
The episode starts with Veer trying to inject poison injection to Akshay. Aparajita enters the room and turns on the light. Veer hides injection. Aparajita questions Veer about why he came and how he entered the room. Akshay wakes up and recognizes Veer and says they met in the hospital. He asks who is he. Veer tries to tell him he is Chavi's fiancee. Aparajita stops him and tells Akshay that he came from the hospital to take care of you. She asks Akshay to sleep and tells Veer that she will tell him what's his work and brings him outside. Aparajita questions Veer if he came to hurt Akshay. Everyone comes out. Chavi tells Aparajita that she called Veer for Akshay's protection. Disha asks how can she decide without telling to their mom. Chavi says Dad's life is in danger and we need one man for Dad's safety. Aparajita says they don't need any men's support. Veer says leave it Chavi, your mom doesn't like me. Chavi asks Aparajita if she is not trusting Veer. She gets panicked. Aparajita notices Chavi's state and allows Veer to stay with them. Chavi hugs Aparajita smr thanks her. Aparajita says Veer will stay in the laundry. Chavi days it's fine. She asks Veer if he is okay with it. Veer agrees reluctantly.
Later, Disha asks Aparajita why she allowed Veer to stay at their place. Aparajita says it's good we keep an eye on his activities so it's good if he stays near us as we don't have a video to prove his real face. She asks Disha to observe Veer as she will be busy with Akshay. Disha agrees. Veer thinks Aparajita played a smart move and send me to this ruins. Aparajita and Disha see him from the window. Aparajita says they have to keep Chavi safe from Veer.
Aparajita opens Akshay's room door to see if he is fine it jot. Akshay wakes up and calls her near him. Aparajita sits on the bed. Akshay romances with her. Mohini wakes up from her nightmare. She thinks today it's a dream but tomorrow Aparajita may snatch Akshay from me. She decides to do something. Aparajita goes to Akshay's room and places a mat on the floor and sits on the floor for his safety. Mohini decides she has to stay near Akshay to attract him.
The next day, Aparajita goes to her children's room and asks them to get ready for college. They agree. Aparajita asks Disha to check Veer and she goes to give tablets to Akshay. Disha wakes up Veer throwing a bucket on the floor. Veer wakes up in shock. Disha asks him to do laundry work. Veer gets angry and is about to answer her but he stops himself seeing Chavi. He tells Chavi that he has work at home and leaves.
Akshay notices the mat on the floor and thinks he has hurt Aparajita. He notices Aparajita is coming near his room. He acts like sleeping. He thinks Aparajita will wake up coming near him but it doesn't happen and he wakes up. Aparajita asks him to take tablets. Akshay says I may go out without listening to you and met with an accident, that's why you're angry so please forgive me and become my old Aparajita. Aparajita asks him to get ready. She shouts seeing bees entering from the window. Akshay closes the door so they won't hurt their daughter. He hides under a blanket with Aparajita. Akshay lost in Aparajita and enjoys their close moment. Aparajita asks him to check if Bees went or not. Akshay notices they went but he says bees are still here. Aparajita says there is no noise and checks it. She notices they are no honey bees and questions Akshay why he didn't tell her. Akshay says you may leave me that's why didn't tell you. She asks him to get ready. He stops her from leaving and asks her to not create distance between them to enter the 3rd person. Mohini enters the house.
Episode ends.