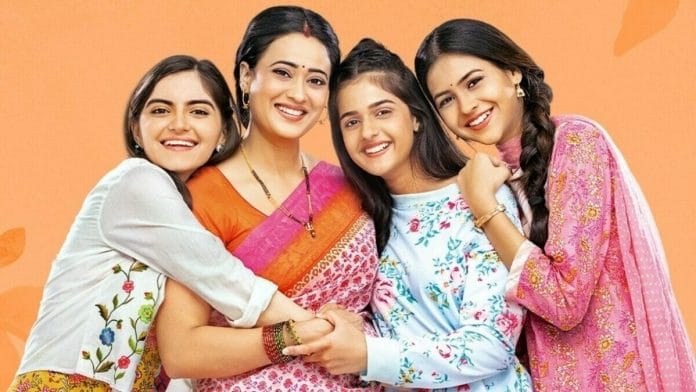 Main Hoon Aparajita 9th January 2023 Written Update On TellyExpress.com
The episode starts with Aparajita recalling what Guruji said. Aparajita recalls what Mohini said and Dadi asking her to do Tapasya. Aparajita prays to Lord Siva that she hopes that she will do the Tapasya without any problem. Guruji tells Aparajita that she is making the impossible possible and asks Aparajita if she is ready for the exam. Aparajita says yes.
Guruji takes off the cloth i.e. on ice. Guruji says according to him Akshay is in a very cold place and for her to show the way she needs to go through what Akshay is going through and says she needs to do the Tapasya on ice.
Asha and Chavi stop Aparajita and asks her to think twice about doing this. Aparajita comments on it and goes to stand on the ice. She asks them to go help Disha.
Guruji asks Aparajita to do Padmasanam in the middle of the ice. Aparajita does as Guruji says. Guruji asks Aparajita to start chanting mantras and not stop until she finds Akshay and says to Aparajita that if she stops then the doors to finding Akshay will be closed forever.
The driver says to Veer that he. lowered the temp and Akshay will die within an hour or two.
Asha goes to Disha. Disha asks Asha why is she here? Asha says Aparajita sent her here. The inspector tries to send them away saying it's not right for girls to come out at this time. Asha says to inspector why should they fear when he is with them.
Guruji asks Aparajita to think of the moments that she spent with Akshay. Akshay recalls the bad moments that she had with Akshay. Guruji reminds Aparajita that she should think of happy moments with Akshay and not of sad moments with him. Aparajita thinks of happy moments with Akshay. Guruji encourages Aparajita to stay there.
Disha and Asha see that the CCTV footage and in it they notice that the truck is a freezer truck. Disha asks Asha to take the photo of truck no. Disha asks the inspector to call and tell the control room about this truck. The inspector agrees and calls someone.
Disha calls Chavi and informs her that they find the truck number and it's a freezer truck. Chavi informs the information to everyone. Mohini thinks Guruji's prediction was correct. Guruji says let's start the second round of puja. He starts the fire around Aparajita. Family members get shocked. Guruji tells Aparajita that she has to bear it to connect to Akshay. Veer asks his men to take the truck to the outskirts and orders him to burn it. Veer's man agrees and he tries to start the truck but he couldn't because of the kids who are in god attire. Disha and Asha come there and spots the truck. Asha says it's not the truck number they saw in the CCTV footage.
Asha returns home and informs family members that they find the truck which has Akshay. Mohini asks really. Asha agrees. It was shown, Disha and Asha pray to god to help them. Weather changes and they notice the truck has two number plates. Disha stops the truck and sends Asha inside to inform family members. Mohini asks where is the truck. Asha says it's outside. Guruji says no one finished this tapasya but Aparajita completed it with God's blessings and find Akshay's location but the danger for his life is not yet removed. Aparajita and the others get shocked.
Episode ends.
Also Check: