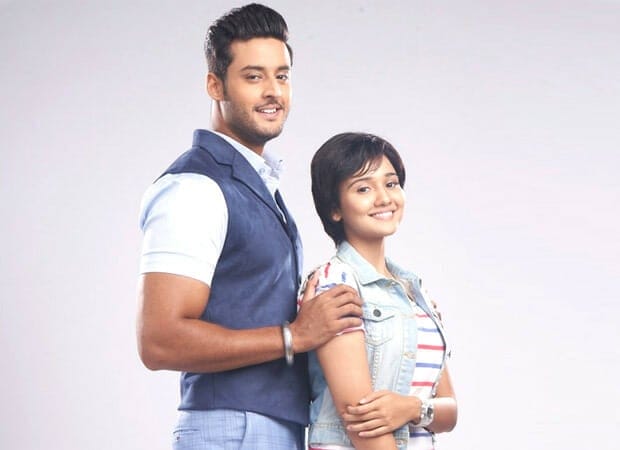 Meet 13th January 2023 Written Update On TellyExpress.com
The episode starts with the police coming to Sarkar's house saying someone filed a complaint against him. Sarkar asks SP who is the one that complained against him. Meet comes forward and says she made the complaint. Meet says he falsely took over her land and says he is going to spend his coming time in jail. Sarkar's wife comes forward and asks Meet who is she that she is talking to Sarkar like this? Sarkar's wife says to Meet that just because she wore pant and a shirt she will not be a man. Sarkar stops her wife. Sarkar asks the SP if he really has the guts to arrest him. Meet comments on it. Mahindra tries to slap Meet but Meet catches his hand and says he will also go to jail if he does something like this again. Meet gives a proper counter to Sarkar. The police handcuff Sarkar. Sarkar says to SP that he is going to regret it. The villagers stop the police from taking Sarkar. Meet explains to the villagers that her factory will lead to progress and Sarkar wants to rule over them that's why he is putting shackles on their woman. Meet asks the villagers to allow the police to do their job. The villagers throw rocks on the police. The police get into a fight with the villagers. Sarkar stops the villagers by signaling them. Mahindra comes with the lawyer and says Sarkar got bail and asks the police to release Sarkar. SP seeing the bail papers takes off the handcuffs of Sarkar. Meet says he got away today but he will be slapped by the women of this village soon.
Meet recalls about Meet Ahlawat and completes doing Bhoomi Pooja. Mahindra says Meet has a lot of guts as Meet put handcuffs on Sarkar's hand. Mahindra says he will cut off her hands and throw them in different places of Sarkarpur. Meet puts Meet Ahlawat's photo and throws flowers over it. Sarkar looks at all the women in the house. Sarkar thinks someone in his house might be helping Meet and asks them how did Meet know that he gave money to Tahsildar and wrote that land on his name. Mahindra asks Sarkar that he will find out who did this? Sarkar slaps Mahindra. Sarkar says it is his fault as he got caught giving the money to Tahsildar that's why he got handcuffed today. Sarkar says he took this matter to heart and says he will punish Meet in a way that she will never forget.
Yashoda( Sarkar's wife) blows the sacred conch and takes an oath right infront of God and says until they have revenge she will not tie her hair and she will not eat a single grain of rice until Meet falls on Sarkar's legs and begs his forgiveness.
Meet looks at the photo of Meet Ahlawat and asks Meet Ahlawat when did he have this kind of look. A wind blows by and the papers of the factory scatter because of the wind. Meet takes the papers. A guy comes and helps Meet but he looks exactly like Meet Ahlawat. A tractor comes and announces that tomorrow there is going to be a wrestling competition and asks them to come if anyone is interested. Meet Ahlawat's look alike throws his bag and gets into the truck. Meet asks Meet Ahlawat's look alike to give her papers back. He gives the papers to Meet. Meet notices that the guy's bracelet came with a papers and calls him but he doesn't listen and leaves from there. Meet sees that on the bracelet is MM letters together.
Episode ends.
Also See: